Naturasil

(formally "Dermisil")
RANK:

#4

Treatment Rating:
80.1 / 100
Patients Treated (est.):
10,000 - 20,000
Success Rate*:
71.1%
Rank Change:
-1
MSRP:
$35.95
Website:
n/a
Active Ingredient
n/a
Means of Nail Penetration
n/a
What is Naturasil?
Naturasil is a topical treatment for nail fungus. It contains a homeopathic remedy, and essential oils. The manufacturer notes that the product may cause a burning sensation when applied.
Ingredients in Naturasil
The active ingredient is in Naturasil is listed as thuja in a homeopathic dosage. Naturasil does not contain any ingredients approved by the FDA to fight nail fungus .Essential oils contained in Naturasil have been shown to destroy fungi and other microorganisms; but the use of essential oils for the treatment of nail fungus is not approved by the FDA.
Naturasil Ingredients
Thuja Occidentalis 6X HPUS
Homeopathic thuja may help to strengthen nails and improve their appearance.
Cymbopogon Citratus leaf oil
Cymbopogon Citratus leaf oil relieves inflammation and inhibits microbial growth.
Eucalyptus Leaf Oil
Eucalyptus oil relieves discomfort and has antimicrobial actions.
Jojoba Seed Oil
Jojoba seed oil inhibits the growth of fungi. It soothes inflamed tissues and aids with penetration of the product into the nails.
Lavender oil
Lavender oil soothes and relieves inflammation. It inhibits microbial growth and supports healing.
Melaleuca Alternifolia Leaf Oil
Melaleuca Alternifolia Leaf Oil inhibits the growth of fungi, bacteria, yeasts, and viruses. It may relieve itching and inflammation.
Patchouli Leaf Oil
Patchouli destroys microbes, including yeasts.
Outstanding Features
As required by law, Naturasil is registered with the FDA as it contains a homeopathic ingredient. No artificial preservatives are contained in Naturasil.
The Naturasil website lists types of fungal infections which Naturasil may treat. I am concerned that the manufacturer lists the word "paronychia" as a type of nail fungus. 'Paronychia "means infection of the nail and surrounding tissues. It is not a type of fungus. This leads me to question the integrity of the manufacturer.
The website does provide articles about nail fungus which buyers may find helpful. Products are shipped the same day that orders are received.
Safe use of Naturasil
The manufacturer of Naturasil suggests that the product be applied with a built in nail brush to nails three or four times daily. I am concerned about the potential for reinfection as the brush is contaminated with each use and during storage. I recommend that users apply the product with a clean cotton swab instead of the brush.
Buyers are not advised to consult with a health care provider to diagnose their condition. I think that buyers would be wise to consult with a health care provider prior to purchasing Naturasil as unhealthy nails may be signs of health care problems, such as fungal and other infections, circulatory issues and diabetes.
Women who are breast feeding or pregnant are advised to consult with their health care providers prior to using the product. The manufacturer reminds purchasers to keep the remedy out of the reach of children.
While the product label state that Naturasil is for external use only and that contact with mucus membranes, the mouth, and eyes is to be avoided; no advice is given in case of contact with those tissues or in case of accidental ingestion. The oils contained in Naturasil have the potential to cause serious injury and death if misused.
No instructions are provided which suggest that the product only be applied to clean nails, an essential part of nail fungus treatment.
Contraindications
The manufacturer does not state any product specific contraindications; however, in my opinion, anyone who is allergic or sensitive to any of the ingredients should not use Naturasil.
No guidance is provided regarding the use of Naturasil for children. I would recommend consulting with a health care provider before using on children. Essential oils have the potential to harm or be fatal to children if they ingest them, so I would not use Naturasil for small children.
Side Effects
I am concerned that the product may cause a burning sensation and that users are advised not to worry about this. While temporary burning may be normal with some topical products; burning may also be a sign of an allergic or other reaction. No attempt is made to differentiate between the expected burning sensation and a tissue damage.
The product is sold for external use only. The manufacturer reminds purchasers to keep the remedy out of the reach of children. The manufacture notes that some individuals may be sensitive to essential oils.
Description of Product
The product contains a 15 ml bottle of Naturasil. An applicator brush is included.
Cost of Treatment
Naturasil costs $29.95 plus shipping for one bottle. The manufacture states that this is a thirty day supply, depending upon use. Purchasers are likely to need several bottles of the product. The manufacturer states that while improvement may be seen within two weeks; the nail must completely grow out for complete healing to occur. This generally takes several months. I would expect that for compete removal of fungal infection and nail health to be restored that the cost of treatment would be between 100-200 dollars.
Warranties and Returns
Opened and unopened items may be returned within ninety days of purchase for a money back guarantee minus shipping costs. The manufacturer requests that products be used for thirty days prior to returning them.
Customer Satisfaction
Only a handful of product reviews were on the company website and Amazon. Therefore, I cannot accurately report about customer satisfaction levels. The amazon ratings averages 2-3 out of five stars.
Manufacturer Information
The manufacturer of Naturasil is Natures Innovations Incorporated. They are located in Georgia, USA.
Website
The Naturasil website is http://www.naturasil.com . It provides articles about nail fungus which buyers may find helpful. Products are shipped the same day that orders are received. A European ordering site is available.
The Bottom Line
I do not advice using a reusable brush for product application as the manufacturer recommends. While the manufacturer seems to be attempting to be forthright about Naturasil; incomplete information about safety, incorrect use of terms, and spelling errors make me question the integrity of the manufacturer and the product. The guarantee was clearly written. Ordering appears simple. I question the effectiveness of the ingredients as none are approved by the FDA for the treatment of nail fungus.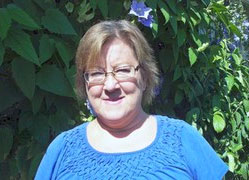 The analysis of this product was prepared, in part, by Pat B.
Pat holds a PhD in Natural Health and has been a Registered Nurse for 35 years.
Certifications: American Herbalist's Guild, Registered Herbalist, Awarded: 2012. Licenses: Registered Nurse, State of New York, Awarded: 2011. Registered Nurse, State of Florida, Awarded: 1975
*Based on aggregated reviews. Not a scientific study of success rate
User Reviews
Disclaimer: Individual results may vary. The text on this website is for informational purposes only and should not be used in substitute for the advice of a physician or other medical professional. All statements, opinions, and information on this website have not been evaluated by the Food and Drug Administration.