Funginix

RANK:

#2

Treatment Rating:
89.7 / 100
Patients Treated (est.):
20,000+
Success Rate*:
83.2%
Rank Change:
0
MSRP:
$59.95
Website:
Visit Site
Active Ingredient:
Undecylenic Acid, 10%
Means of Nail Penetration:
Tea Tree Oil
Customer Rating:
Video Review
What is Funginix?
Funginix is a topical product designed to relieve finger and toe fungus. The manufacture states that the product begins to work within two weeks of starting treatment. The product contains several ingredients including herbal extracts and essential oils.
Ingredients
Funginix contains an active ingredient which is recognized by the FDA as an effective treatment for fungal infections of the nails. It contains a wide array of additional ingredients which have anti-fungal actions. The base Ingredients in Funginix enhance the product's ability to penetrate deeply into the tissues of the nails and underlying tissues. Nutrient rich ingredients support the health of the nails and surrounding skin.
I am concerned that there are so many ingredients. With each ingredient, the chance of an intolerance ort allergic reaction occurs. Blends containing an excess number of ingredients may not contain enough of the compounds which fight the infection and restore health effectively. Many of the ingredients are chemicals which are produced in labs as opposed to natural compounds which occur in nature.
Funginix Ingredients
Undecylenic acid 10%
Undecylenic acid destroys fungi and relieves itching and burning of infected tissues. It is derived from castor oil. Undecylenic acid may improve the body's ability to heal itself. Undecylenic acid should not be used on children under two years of age. An insufficient number of studies have been conducted on older adults. Do not use Undecylenic acid on open skin or if pus is present. Undecylenic acid should not be used for more than one month without obtaining the advice of a qualified health care professional.
Water
Water serves as a base for ingredients to be dissolved in. It enhances easy application of the product.
Prunus amygdalis dulcis (Sweet Almond) oil
Almond oil is a base oil which has been used for thousands of years. This oil facilitates the transport of healing ingredients deeply into the nails and surrounding tissues. Almond oil reduces itchiness, and soothes inflamed tissues.
Oleth-10 Phosphate
This is an emulsifier which binds other ingredients together. It is considered to be safe for topical use.
Triethanolamine
This chemical is used to improve the texture of the blend and enhance absorption of the healing ingredients. Allergic reactions have occurred. Tumors have been documented in animal studies. The compound may be toxic to the environment.
Polysorbate 20
This acts as an emulsifier. It is generally considered as safe.
Acrylates Copolymer
This is a type of plastic
Glycerin
Glycerin helps to balance the moisture content f the skin and nails. It helps the active ingredients in the bled enter the deeper tissues.
Propylene Glycol
Propylene glycol serves as a solvent for other ingredients. While it is generally tolerated in normal concentrations, some allergic reactions may occur. It is approved for internal and external use. The compound may be disruptive to the environment.
Uva Ursi (Bearberry ) extract
This is a mineral rich herb which is generally employed for internal use.
Beta- Glucan
Beta-glucan enhance the activity of the immune system.
Propolis Extract
Propolis is a concentrated healing substance made by bees. It fights infection.
Aloe Barbadensis Juice
Aloe is soothing. It reduces inflammation. It should not be applied to deep wounds or if a staph infection is present.
Tocopheryl Acetate (Vitamin E)
Vitamin E provides antioxidants and nourishment. It stabilizes other ingredients. Vitamin E enhances the healing process by destroying free radicals.
Camphor
Camphor gives a cooling sensation which reduces discomfort and relieves itchiness.
Menthol
Menthol promotes a cooling sensation. It acts as a local anesthetic.
Melaleuca Alternifolia (Tea tree leaf) oil
Tea tree oil a wide array of microorganisms; including fungi. Itching and discomfort may be decreased with the use of this oil. It deep cleans tissues.
Lavandula Angustifolia (Lavender) oil
Lavender oil inhibits microbial growth, relieves itchiness, and supports healing. It reduces inflammation and promotes comfort.
Jasminum Officinale ( Jasmine ) oil
Jasmine relieves dry, itchy, or peeling skin. It helps to reduce sensitivity.
Eugenia Caryophyllus (Clove) oil
Clove oil destroys fungi and other microorganisms. It has a long history of use by conventional and alternative health care practitioners.
Theobroma Cacao ( Cocoa ) seed butter
Cocoa butter provides lubrication and moisture.
Rosa Canina (Rosehip) Flower oil
Rose flower oil is soothing. It reduces inflammation.
Cetyl Hydroxyethylcellulose
This is a compound which is derived from plants. It is used to improve the texture of the product. It is generally considered to be safe for topical use.
Ethylhexylglycerin
This ingredient is commonly found in topical preparations used to relieve inflammation, and itchiness.
Phenoxyethanol
Phenoxyethanol is used in topical preparation to reduce irritation.
Instructions for Use
Funginix topical solution comes with a built in applicator brush. The manufacturer recommends that Funginix be applied with the brush at least twice daily to, affected, clean nails. They recommend using a cotton swab to work Funginix into the tender skin surrounding affected nails. The importance of keeping the hands and feet clean and dry is stressed on the company website, product label and package insert.
In my opinion, reusing the applicator brush which is stored in the solution will contaminate the product with fungi and other microorganisms. This may result in reinfection and spreading of the infection. A better application practice would be to use a cotton swab exclusively.
Outstanding Features
The product is simple to use. It attacks the fungi via a wide array of conventional and natural ingredients. The manufacturer claims that the product may strengthen nails. The website is easy to navigate and offers an easily understandable FAQ page about the product, policies, and maintenance of nail health.
Safe use of Funginix
The website does not give information about safe use of Funginix. However; they do suggest that people taking prescription medications consult with their health care provider prior to using Funginix. The label reminds users that the product must be applied to clean nails.
Consumers are advised not to put the topical solution in the eyes or mouth. This caution should be expanded to include all mucus membranes. While the package instructs consumers to flush the eyes if the topical solution comes into contact with eyes, I would recommend consulting with a health care provider as well or calling poison control. Some of the ingredients may be fatal if ingested.
Conflicting information is given about the use of Funginix for children. The package insert states that a physician should be consulted for children under the age of two; while the product label states that a medical doctor should be consulted prior to using on children under the age of five.
No recommendations for safe storage are provided.
The package insert does recommend that a health care provider be consulted if the condition of the nails does not change within three to six months of product use.
Contraindications
No contraindications are listed on the website, label, or package insert.
I suggest that if increased irritation, redness, discharge, or discomfort occurs or increases with the use of Funginix, that use be discontinued. People who are allergic or sensitive to any of the ingredients should not use Funginix. Individuals who suffer from neuropathy, cannot feel pain in the extremities, have open lesions, impaired circulation, or other health concerns should not use Funginix without consulting with their health care provider.
Side Effects
The manufacture does not list any side effects on the product website, product label or package insert.
Description of Product
A one month's supply contains 0.8 ounce of the topical solution. The topical solution contains a brush cap.

Cost of Treatment
Funginix cost approximately $50 plus shipping for a one month supply. Discounts are available when multiple units are purchased. As complete eradication of nail fungus may require 3-6 months of treatment, it is likely that the full cost of eliminating the fungus would be $150-$300 or more. The manufacturer offers a wholesale discount.
Warranties and Returns
The manufacturer, Sisquoc Healthcare, states that the company is only liable for damages up to the price of the product. They accept returns of opened and unopened products for a period of sixty days after purchase. A full refund is given if containers, a receipt and a description of the complaint is provided. It is unclear to me whether or not shipping charges are refunded. It may take up to sixty days to process returns.
Customer Satisfaction
Funginix is being sold on the company website and by several sellers on Amazon.com. Ratings are quite varied. In general the product rating ranges between two to three out of a possible five stars. Most people related that the product must be used for a few months to obtain results. Some people documented that Funginix worked quite well while others saw no improvement.
Manufacturer Information
The owner of Funginix is Sisquoc Healthcare, Inc. They are located in California, USA.
Website
You may order Funginix and obtain more information from http://www.funginix.com . There is a blog addresses topics that people infected with nail fungi may find useful. The blog has only been updated once in a year however. It is available at http://www.funginix.com/blog/ .
The Bottom Line
Funginix costs approximately $50 plus shipping for a one month supply. Since you will likely need several months of treatment; you will likely need to invest hundreds of dollars to rid yourself of nail fungus if you use Funginix.
The risk of reinfection is high due to the used brush being stored in solution. I do not recommend using the brush.
One of the ingredients contained in Funginix is approved by the FDA as effective treatments for nail fungus. The essential oils in the blend have been proven to be effective remedies for nail fungus in many studies.
The site, package insert, and blog contain useful information that promote nail health. The site does not make exaggerated claims and seem to "feel honest". I believe that the company's return policy is reasonable.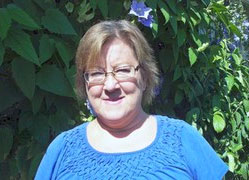 The analysis of this product was prepared, in part, by Pat B.
Pat holds a PhD in Natural Health and has been a Registered Nurse for 35 years.
Certifications: American Herbalist's Guild, Registered Herbalist, Awarded: 2012. Licenses: Registered Nurse, State of New York, Awarded: 2011. Registered Nurse, State of Florida, Awarded: 1975
*Based on aggregated reviews. Not a scientific study of success rate
Rank Change
Funginix was once our top-most recommended product for the topical treatment of fingernail and toenail fungus, it has since been placed at number 2 behind EmoniNail. This change is based on a variety of factors, include: new treatment success data, anecdotal customer feedback, and customer service tests performed by the National Nail Fungus Association.
This links directly to the Manufacturer's Website
User Reviews
Disclaimer: Individual results may vary. The text on this website is for informational purposes only and should not be used in substitute for the advice of a physician or other medical professional. All statements, opinions, and information on this website have not been evaluated by the Food and Drug Administration.