Zetaclear

RANK:

#3

Treatment Rating:
86.5 / 100
Patients Treated (est.):
20,000+
Success Rate*:
76.1%
Rank Change:
+1
MSRP:
$49.95
Website:
Visit Site
Active Ingredient
Undecylenic Acid, 10%
Means of Nail Penetration
Tea Tree Oil
Video Review
What is Zetaclear?
Zetaclear is a combination product designed to treat fungus of the fingernails and toenails. A topical solution rich in plant oils works externally on the nail fungus; while a homeopathic remedy heals internally. The manufacturer claims that Zetaclear kills nail fungus, enhances nail health, and removes yellowing of nails.
Ingredients
The oral spray contains homeopathic ingredients in a twenty percent alcohol base. Homeopathic ingredients include Antimonium crudum, Arsenicum album, Mancinella, Nitricum acidum, Sulphur, and Thuja occidentalis. All of these ingredients work together to soothe inflammation, support the body's innate healing abilities and rid the body of the infection.
The topical solution contains undecylenic acid, tea tree oil, clove oil, almond oil, jojoba oil, lemongrass oil, lavender oil, and vitamin E. Undecylenic acid is derived from the castor oil plant. It destroys fungi and relieves itching and burning of infected tissues.
The ingredient lists tea tree, clove, lemongrass, and lavender as oils. In my experience, it is more likely that these are extremely concentrated essential oils. Essential oils are effective for the treatment of fungal infections, yet I have concerns that the manufacturer does not make this distinction clear. Almond and jojoba oils are excellent carrier oils which nourish and soothe inflamed tissues.
Zetaclear Oral Spray Ingredients
20% Alcohol Base
Alcohol serves as a liquid diluent to deliver the homeopathic remedy. It is a time tested natural preservative. In recommended amounts, alcohol is generally safe. Not for use by children, people with liver disease, or those who have a history of chemical dependency without prior consultation with a health care professional. Do not exceed recommended amounts. Contact a poison control center or seek medical attention if the recommended dosage is exceeded.
Homeopathic Antimonium crudum
Antimonium crudum is used to relieve itching and excess moisture. It may relieve redness and drainage of the tissues surrounding nails.
Homeopathic Arsenicum album
Arsenicum album supports the health of the entire body. It vitalizes tissues and promotes healing.
Homeopathic Mancinella
Mancinella relieves redness, discomfort and swelling of inflamed tissues of the toes and fingers. It may reduce drainage of infected tissues.
Homeopathic Nitricum acidum
Homeopaths recommend Nitricum acidum to facilitate healing at the interface of the mucus membranes and skin. This may help restore healthy circulation to nailbeds. With improved circulation, fungal and other infections heal quicker and more completely. Nitricum acidum may reduce the discomfort caused by cracks in the skin surrounding infected nail beds.
Homeopathic Sulphur
Sulphur has been recommended for over a century as a remedy for irritated skin. It relieves itching and supports immune health.
Homeopathic Thuja occidentalis
Thuja is used to relieve chronic infections. It is said to work especially well for relieving mucus membrane, skin and nail infections.
Zetaclear Topical Ingredients
Undecylenic acid
Undecylenic acid is derived from the castor oil plant. It destroys fungi and relieves itching and burning of infected tissues. It may enhance the immune response. Undecylenic acid should not be used on children under two years of age. An Insufficient number of studies have been conducted on older adults. Do not use Undecylenic acid on broken skin or if pus is seen. Do not use for more than one month without obtaining the advice of a qualified health care professional.
Tea tree oil
Tea tree oil destroys fungi, bacteria, yeasts, and viruses. It is one of the few essential oils which may be safely used undiluted. It may relieve itching and discomfort associated with fungal infections. It is an antiseptic which provides deep cleansing of tissues.
Clove oil
Clove oil is a very concentrated essential oil. It relieves infections. Clove oil can be irritating to the skin and mucus membranes.
Almond oil
Almond oil is a base oil with healing properties of its own. This oil penetrates the tissues; carrying other ingredients deeply into infected areas. It relieves itching, is soothing, and nourishing.
Jojoba oil
Jojoba oil is actually a wax. It is similar to the oil within human skin. Jojoba is very easily absorbed and nutritious. Rich in antioxidants, jojoba relieves itching and inflammation.
Lemongrass oil
Lemongrass relieves stagnant, swollen tissues and enhances circulation. This improves the rate of healing.
Lavender oil
Lavender oil fights infections, comforts itchy tissues, and promotes healing. It is soothing and relieves inflammation.
Vitamin E
Vitamin E is an antioxidant rich, nourishing oil which prolongs the shelf life of other oils. It eliminates free radicals ;enhancing healing.
Instructions for Use
For using the oral spray, the manufacturer recommends that two sprays be delivered under the tongue three times daily for adults and children over age twelve. No guidance is provided for children twelve years of age. Consultation with a physician is advised prior to use for children under age twelve.
There are certain guidelines which homeopathic practitioners usually recommend to enhance the effectiveness of homeopathic medicines. There is no information about this given on the product label; nor is there any on the company website.
The topical solution comes with a built in applicator brush. The manufacturer recommends that three brush strokes be applied three times each day to the affected areas; or as directed by a health care provider. I am concerned that by reusing an applicator brush which is stored in the solution that the solution becomes contaminated with fungi and other microorganisms. The risk of reinfection and spreading the infection increases if using this procedure. A better application practice would be to employ the use of a solution saturated cotton swab and then apply the remedy to affected areas. I was unable to locate instructions for use of the topical solution anyplace on the website.
Outstanding Features
Zetaclear attempts to heal nail fungus via two routes and two simultaneous treatments. Theoretically, that makes sense. Homeopathic remedies are generally quite safe, free of side effects, and well tolerated. The other ingredients are natural substances or substances derived from natural ingredients. The oils contained in the topical solution have a long history of being used effectively to relieve fungal and other infections.
Safe use of Zeta Clear
The manufacturer states that assistance should be obtained from a poison control center or medical expert if a person overdoses on the oral solution. This is correct information; yet the likelihood of an overdose resulting from ingestion of a homeopathic medication is virtually non-existent.
Consumers are advised not to put the topical solution in the eyes or mouth. This caution should be expanded to include all mucus membranes. While the package instructs consumers to flush the eyes if the topical solution comes into contact with eyes, I would recommend consulting with a health care provider as well.
Of particular concern is the advice given if the topical solution makes contact with the mouth. The product label states that the person should drink water until the taste of the remedy disappears. This advice is incorrect and potentially dangerous. If the oils are essential oils, as I suspect, small amounts may be fatal if ingested. If the oils have just made contact with the mouth; but not swallowed, drinking water would only worsen the risk of injury. A poison control center should be contacted immediately and medical assistance sought.
The oral spray should not be used by children under age twelve without the recommendation of a health care provider, such as a physician. Pregnant and nursing women should consult with a health care provider prior to using this product.
The manufacturer does not provide adequate information about who and who should not use this product. They do not state that the product should be kept out of reach of children; yet it like all remedies, should be. There is a general "Herbal Safety Guidelines" document included in the terms and conditions page of the Zetaclear website; however it does not specifically apply to this product. As a consumer, I would have not thought to look there for safety information.
Contraindications
The manufacturer does not state any product specific contraindications; however anyone who is allergic or sensitive to any of the ingredients of the internal or external products should not use Zetaclear. I would suggest that if increased irritation, redness, discharge, or discomfort occurs or increases with the use of Zetaclear, that use be discontinued. In addition, I would not recommend the use of Zetaclear by individuals who suffer from neuropathy, cannot feel pain in the extremities, have open lesions, impaired circulation, or other health concerns without the advice of a health care professional.
Side Effects
The manufacture does not list any side effects. I would expect few if any side effects from the oral spray. The topical solution may cause burning, redness and irritation for some individuals.
Description of Product
A one month's supply contains one ounce of the homeopathic solution and one half ounce of the topical solution. The oral product contains a spray cap. The topical solution contains a brush cap.
Cost of Treatment
Zetaclear costs $49.95 plus shipping for a one month supply. It usually takes 3-8 months for Zetaclear to be fully effective. Cost for full treatment may be between $150- $400 or more. Lower prices are available for multipacks. Shipping is free for multipack orders.
Warranties and Returns
Unopened items may be returned within 90 days of purchase. A $10 restocking fee is charged per item. Even though a money back guarantee is advertised: it does not apply to opened products. Special conditions apply to multipack returns.
Customer Satisfaction
Amazon.com lists 208 customer reviews. The product is listed as having 2.8 out of a possible 5 stars for customer satisfaction. Customer rating vary greatly with 59 reviewers giving the product 5 stars while 84 rate the product with 1 star. The rest fall in between. Customers do state that the product smells good; as opposed to medicinal. Some reviewer are very dissatisfied with the level of support provided by the manufacturer. Based upon the reviews; it appears that the product must be used for a long time if it is to work at all. A few people claim to have experienced excellent results; but the vast majority of reviewers were very dissatisfied.
Manufacturer Information
The website owner of Zetaclear is Santrinico Enterprises. They have been in business since 2002. Pacific Naturals is the distributer the remedy. The products are made in the USA.
Website
You may order Zetaclear and obtain more information from http://www.zetaclear.com . The site may be a bit difficult to use if you have a laptop. I was unable to visualize the main page ingredient list fully on a laptop; however, I experienced no difficulties while using my desktop computer. Complete product information was not available from the website. The FAQ page regarding ordering and the guarantee clearly written. I would have liked to see a similar page regarding the product itself. The website is not for use by children under the age of eighteen. The website may overemphasize the effectiveness of the product.
The Bottom Line
Zeta Clear is a product designed to relieve finger and toe fungus. It takes about 3-8 months to actually cure your problem. For most people, 3-8 months is much too long to wait for a painful and unattractive problem such as nail fungus to disappear.
Zeta Clear costs approximately $50 for a one month supply. Since you will likely need several months of treatment; you will end up spending hundreds of dollars to rid yourself of nail fungus if you use Zeta Clear.
I believe that the ingredients have the potential to work and are relatively safe for most people. Hundreds of studies worldwide prove that essential oils effectively treat fungal infections.
I am concerned about the risk of reinfection. Users should only apply the remedy to clean dry nails.
It is difficult to feel confident recommending Zetaclear as the website is lacking important information and is difficult to navigate. In my opinion, I think that the graphic for the product guarantee misleading. The website has a spammy feel to it which makes it hard to feel confident in product quality and safety.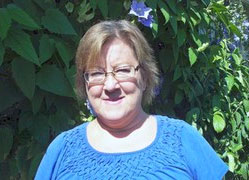 The analysis of this product was prepared, in part, by Pat B.
Pat holds a PhD in Natural Health and has been a Registered Nurse for 35 years.
Certifications: American Herbalist's Guild, Registered Herbalist, Awarded: 2012. Licenses: Registered Nurse, State of New York, Awarded: 2011. Registered Nurse, State of Florida, Awarded: 1975
*Based on aggregated reviews. Not a scientific study of success rate
User Reviews
Disclaimer: Individual results may vary. The text on this website is for informational purposes only and should not be used in substitute for the advice of a physician or other medical professional. All statements, opinions, and information on this website have not been evaluated by the Food and Drug Administration.