Nail Fungus
is NOT permanent.
New Method Proven to Remove Nail Fungus in 10,000+ Cases:

FDA-recognized anti-fungal ingredient (Undecylinic Acid) in combination with nail-penetrating essential oils and proper nail prep – results in highly effective and completely safe solution to finger and toenail fungus.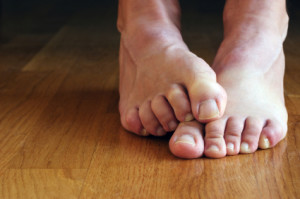 Symptoms: The prolonged discoloration and darkening of nails.
Causes: In the vast majority of cases, yellow, black, or brown toenails are an early sign of Onychomycosis, commonly known as: Nail Fungus. The prevalence of onychomycosis is very common with 6-8% of the adult population suffering an unsightly fungal infection of the nails.
Treatment: Nail Fungus will continue to become worse and more difficult to treat the longer it is left to grow and spread. Treatment of Nail Fungus can be a long and frustrating process when incorrect or incomplete treatment methods are used. Ensure that whatever treatment is used contains an active anti-fungal ingredient along with nail penetrating essential oils. Most treatment formulas fail to reach the nail bed where the Nail Fungus lives and grows.