Global Nail Fungus Organization:




Top 49 Nail Fungus Resources of 2016
The goal of The Global Nail Fungus Organization is to help all nail fungus sufferers fight this condition safely and effectively.
You're likely here for one of the following reasons:
To learn how to beat that awful nail fungus, and get your healthy, beautiful nails back.
To research and gather all the information you can about nail fungus: what it is, the symptoms, causes, treatments, prevention tips, etc.
To look for credible resources about nail fungus as there are thousands of pages about this dreaded condition in the internet.
We want to make sure that you are armed with only the best, most authentic information about nail fungus, so we've created a list of the most credible resources online.
This is quite a long directory with 49 high-quality resource websites:
Note: There is no particular order for this list; these are all impressive pages that can help you in your battle against the stubborn nail fungus.
The 49 Best Nail Fungus Resources of 2016: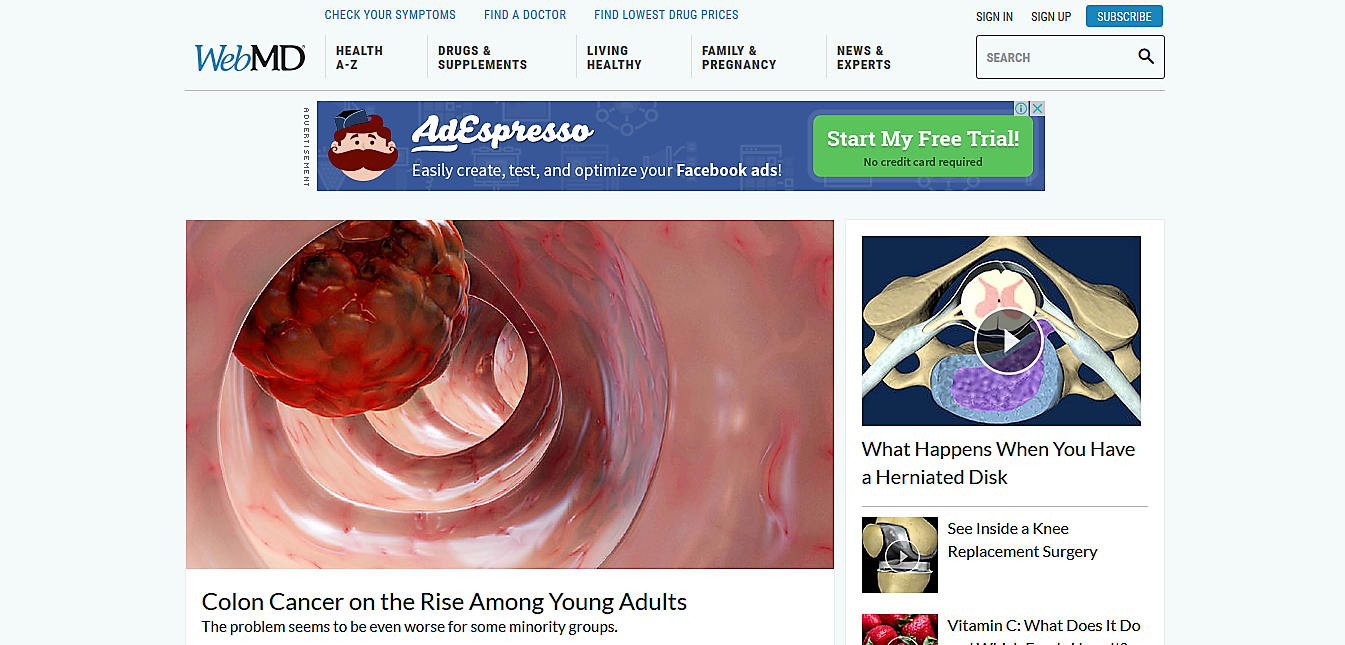 WebMD is the leading online health portal, tackling all issues from A-Z. They provide tools, such as recipe finder, health forecasts, lowest drug price finder, and our favorite, the symptoms checker. You can also download the free apps for quicker and more mobile-friendly access.
Their How To Handle Toenail Fungus slideshow gives a condensed look at the symptoms, risk factors, diagnosis, treatment options, and ways to take care of your toes using everyday, simple language. We love the tips on how to keep your feet dry and clean.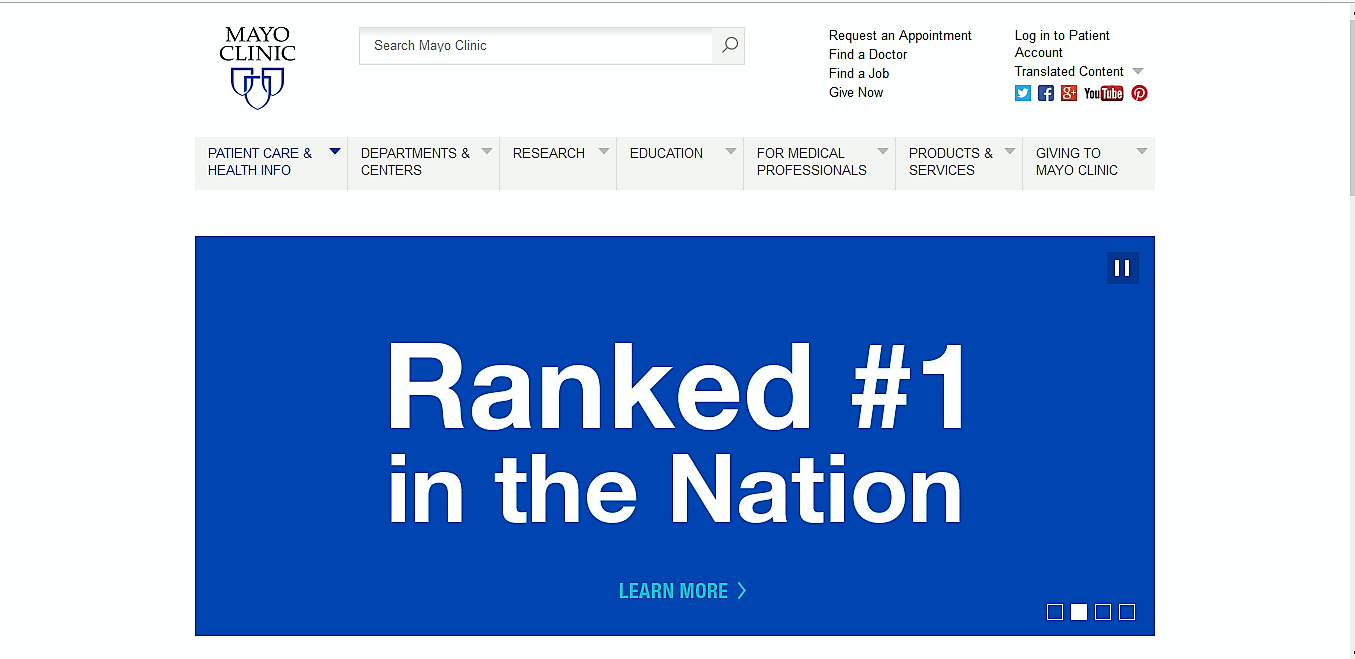 Mayo Clinic is a non-profit organization focused on providing expert, whole-person care to anyone who needs healing. They have campuses and Health System locations all over  the U.S. and provide assistance to people looking for medical experts.
You may access their comprehensive information about nail fungus in this link. They also connect you to expert answers, blogs, and other resources — such as this very helpful How to trim thickened toenails slideshow.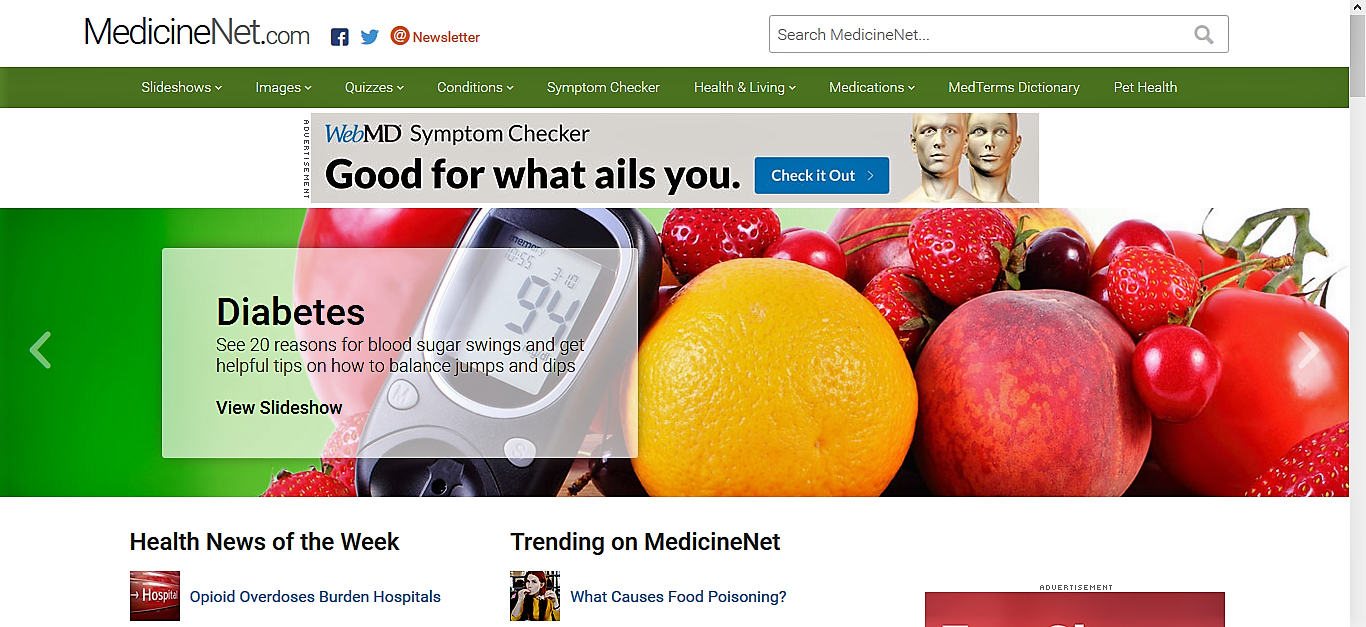 Established in 1996 and acquired by WebMD in 2004, MedicineNet.com is an online, healthcare media publishing company that provides easy-to-read, in-depth medical information to consumers.
This nail fungus article is highly interactive with use of visuals to help readers understand the condition better. Best of all, it is authored by an actual foot and ankle medical practitioner/podiatrist, Dr. Kyoung Min Han.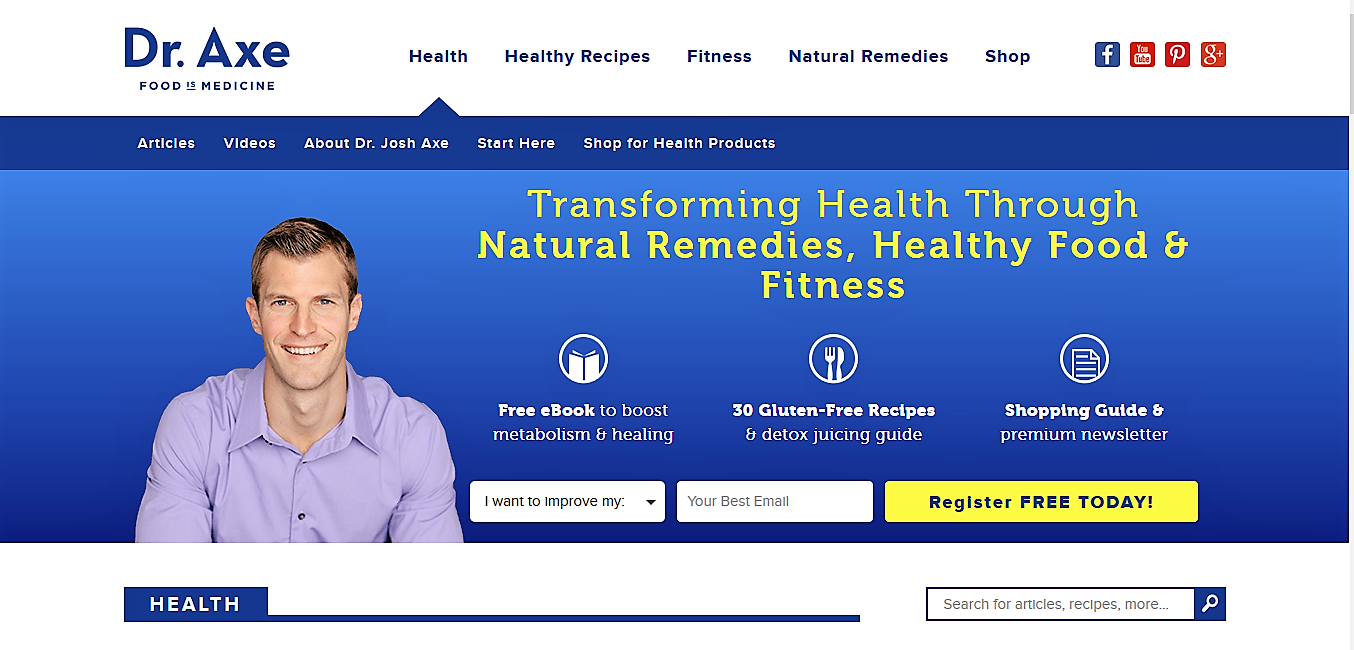 The use of food as medicine  is the main focus of Dr. Josh Axe, a certified doctor of natural medicine, doctor of chiropractic, and clinical nutritionist with a passion to help people get healthy the natural way.
We love the straightforward, personal approach of this one-pager Toenail Fungus Treatment: 3 Steps to Get Rid of It Fast, detailing the journey of Dr. Axe's own mother against the condition. The handy list of food to eat plenty of and those to limit, supplements and essential oils, is a fantastic resource for anyone hoping to defeat nail fungus naturally.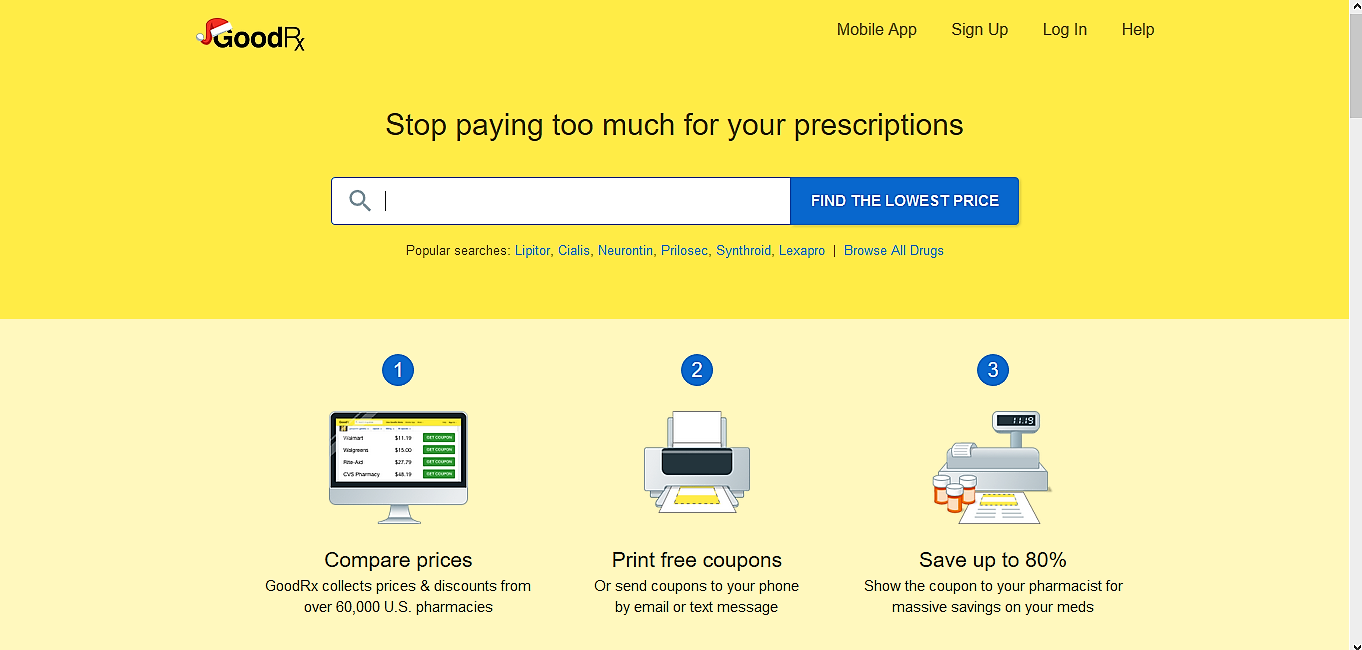 Another website with a mobile app, GoodRx's goal is to help consumers buy medicines at the cheapest prices. They consolidate prices of drugs in licensed pharmacies all over the U.S., while also offering coupons for extra savings.
When you go to this article What Really Works For Nail Fungus?, you can click on each treatment link and find information on the prices of each one. They also provide honest, valuable information on the effectivity rate of the pills and topical treatments.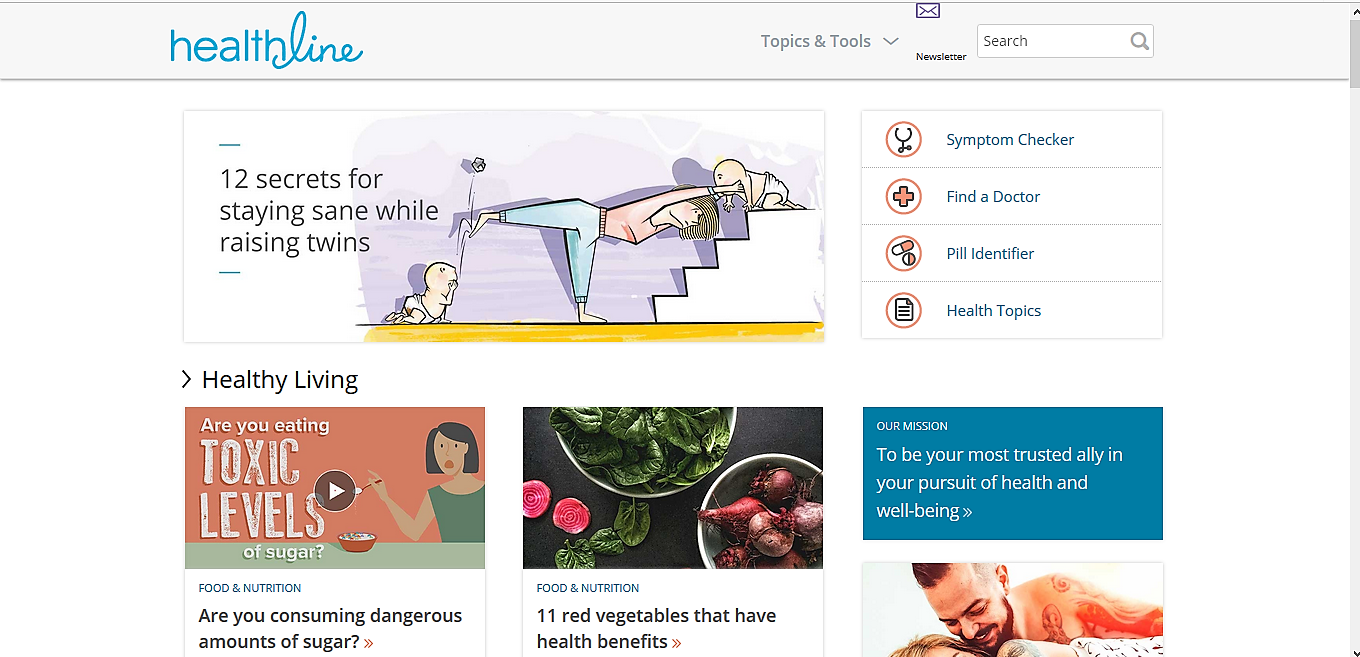 Heathline's mission is to be your most trusted ally in your pursuit of health and well-being. They do not just publish factual content, but also offer empathy and support through their various Facebook communities for people going through the same challenges.  
Their take on fungal nail infection is easy-to-read and friendly for everyone. These prevention tips are practical and simple.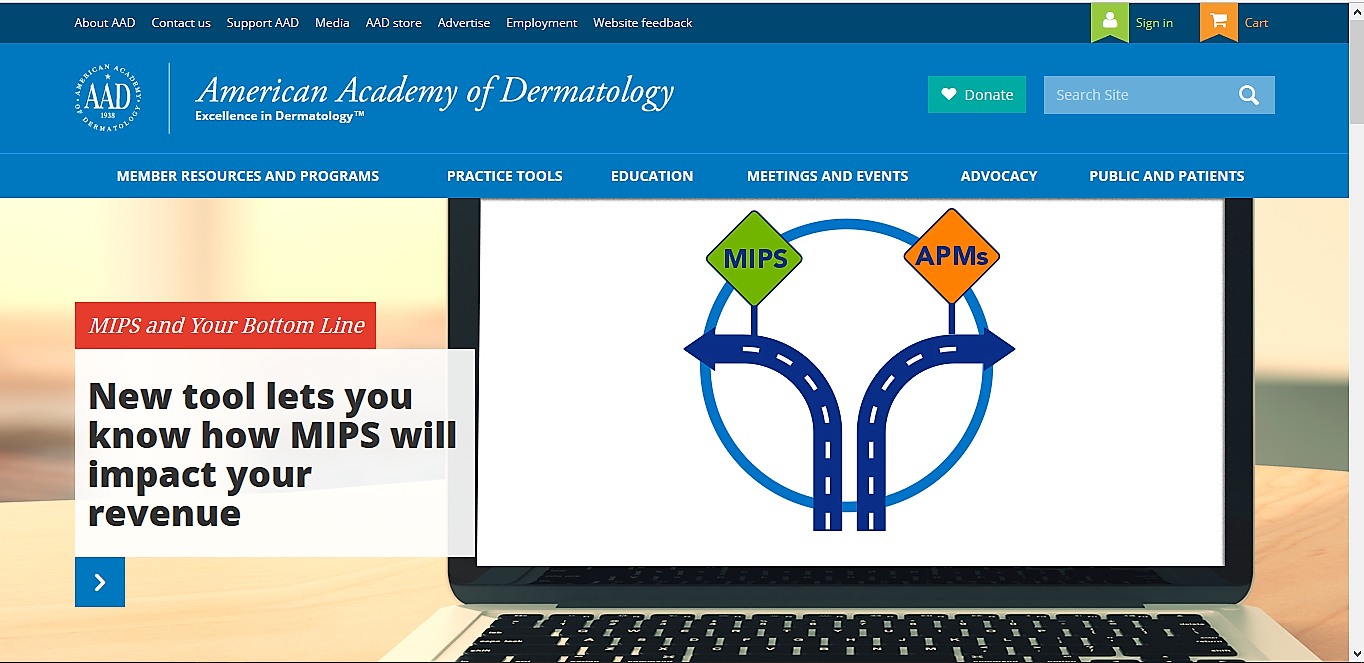 Founded in 1938, the American Academy of Dermatology is the largest and most influential dermatology group in the U.S. They provide a directory where you can search for licensed dermatologists in your area.
This great resource on nail fungus is written the way a very patient and empathic dermatologist would explain the condition to his patient. The detailed signs and symptoms can help you identify a nail fungus when it is just starting and give you an edge in stopping it in its tracks.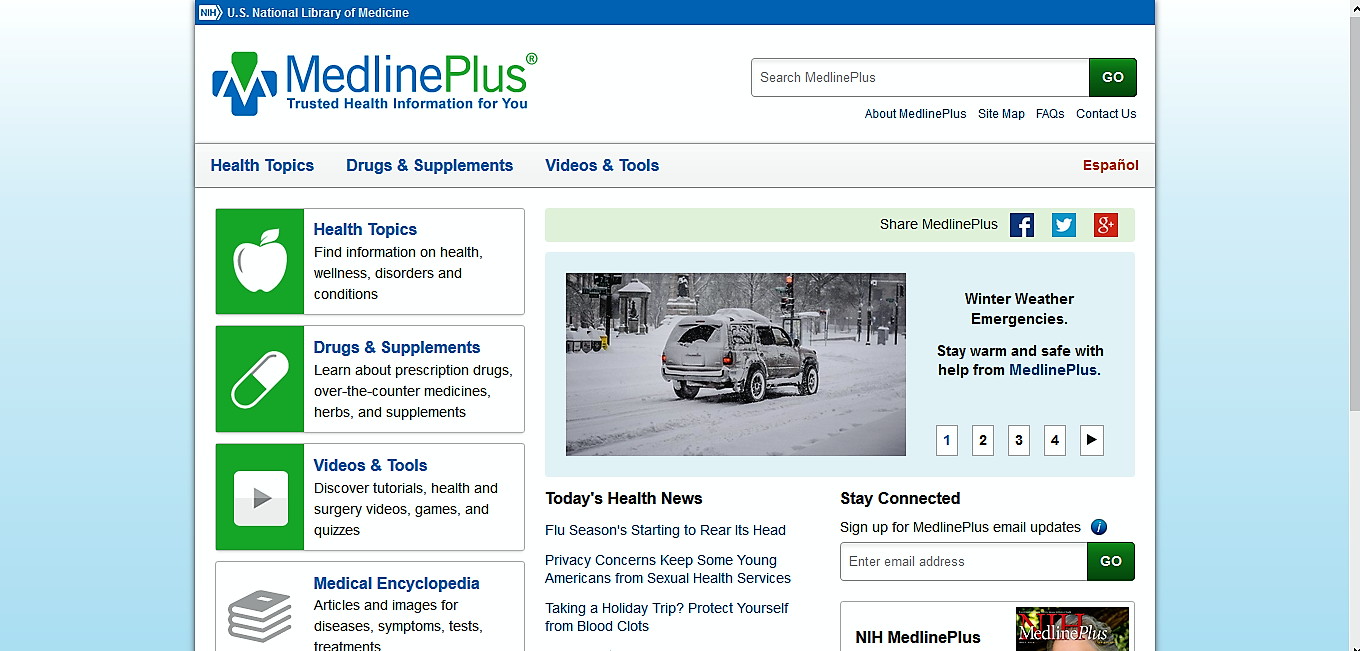 Produced by the National Library of Medicine, the world's largest medical library, MedlinePlus brings you comprehensive links and information on over 975 diseases, conditions, and wellness issues. They also have a free app for easy and free mobile health information anytime.
This page provides a general overview about fungal infections and then breaks it down into the specific types, including nail fungus. With the clear bulleted way that information is organized, it is easy to access the specific data that you need.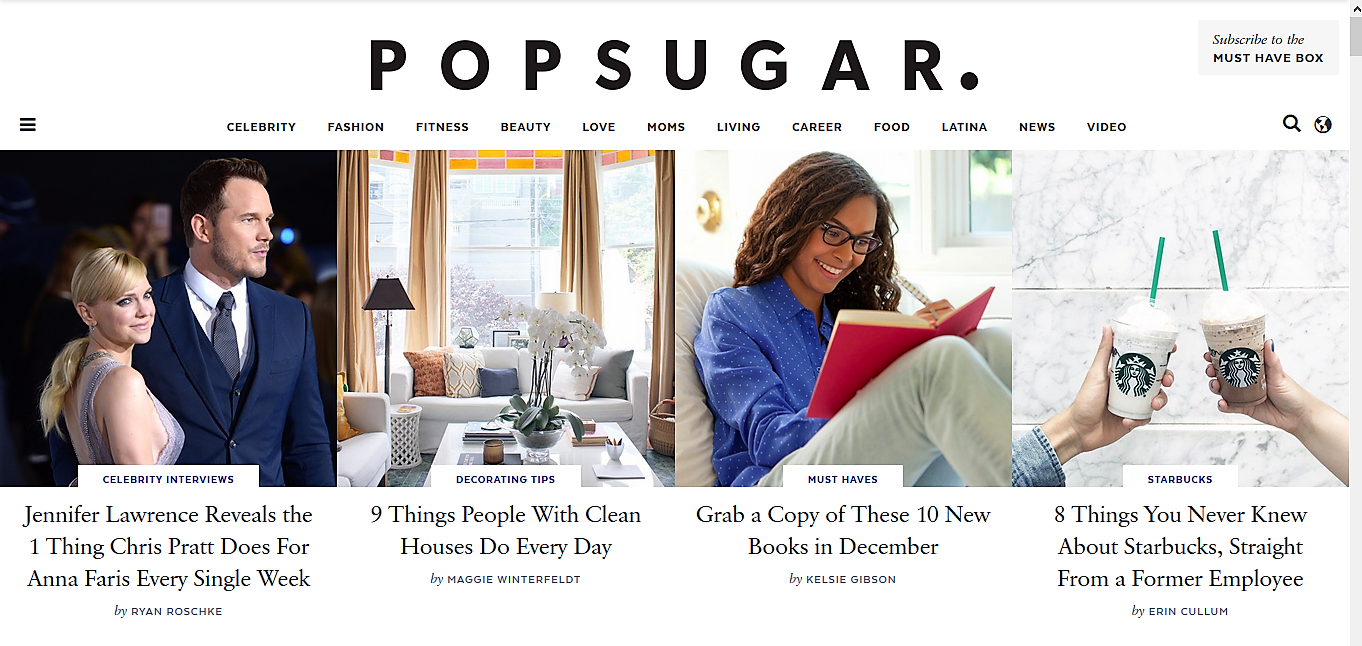 This fun and colorful website encompasses a myriad of lifestyle topics, including celebrities, fashion, fitness, beauty, love, mom resources, living, career, food, news, etc. Anyone visiting Popsugar will definitely find something interesting.
Just What You've Been Waiting For: All About Nail Fungus discusses an otherwise dire topic in an engaging and lighter tone. The focus is on how to prevent it from occurring.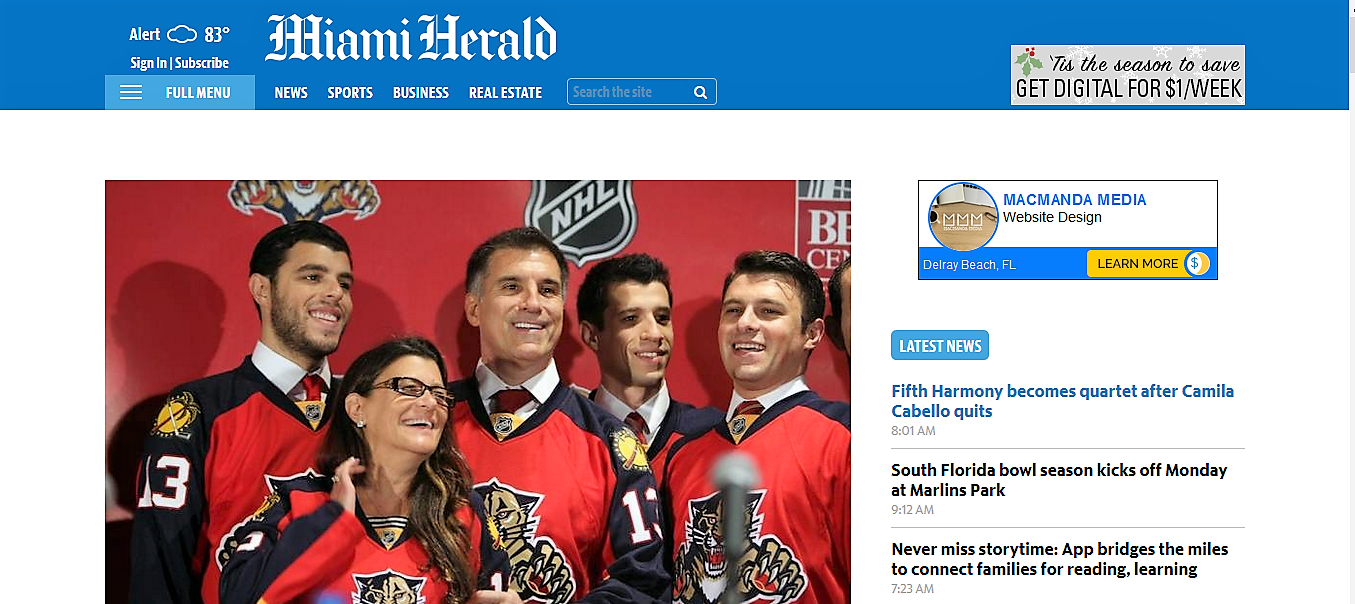 An award-winning newspaper publication, Miami Herald's first newspaper edition was published more than a century ago in 1903 as The Miami Evening Record. The website is South Florida's source for the latest breaking local news, sports, weather, business, jobs, real estate, shopping, health, travel, entertainment and more.
The article New help for nail fungus was published August 2015 and written by a board-certified dermatologist, Dr. Leslie Baumann. The piece discusses the effectiveness of particular branded nail fungus treatments, which is a big help for anyone considering those specific options.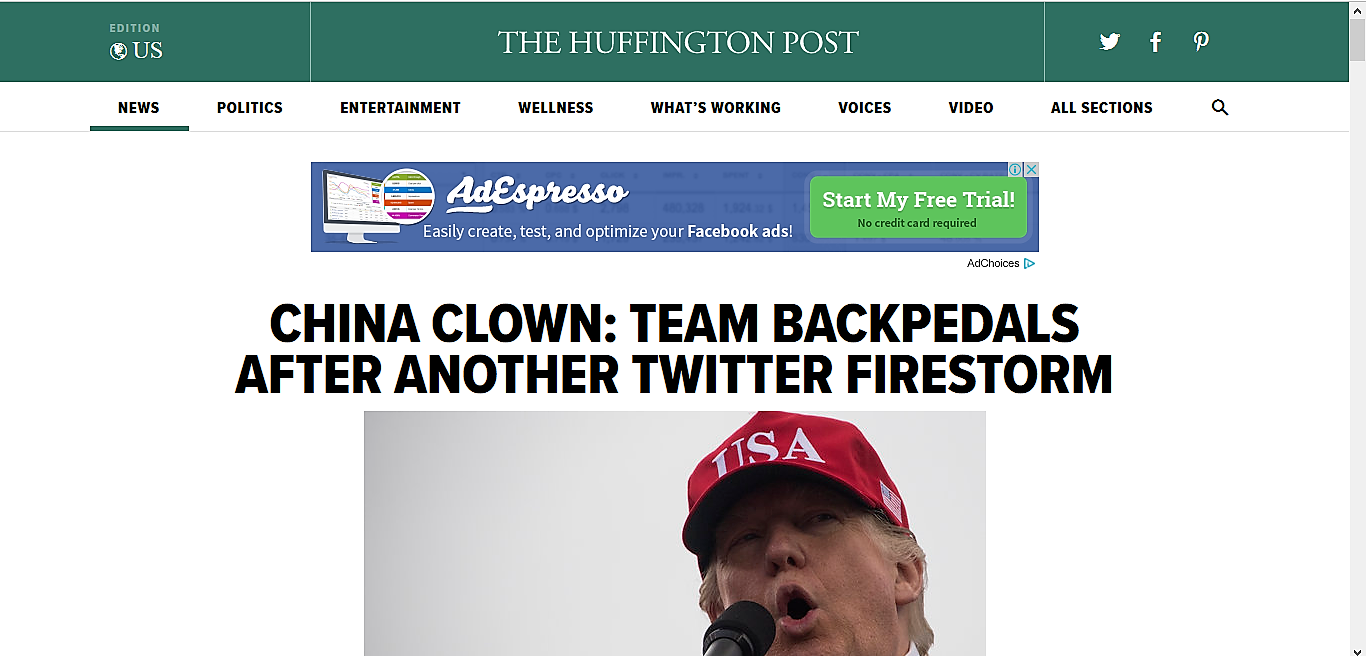 Huffington Post is one of the top destinations for news, blogs, and original content revolving across a variety of topics. They have localized and several international editions.
Under the subject of wellness, the piece 9 Things Your Feet Could Be Telling You tackles the health conditions that might manifest in your lower extremities. This list will lead you to take a closer look at your feet.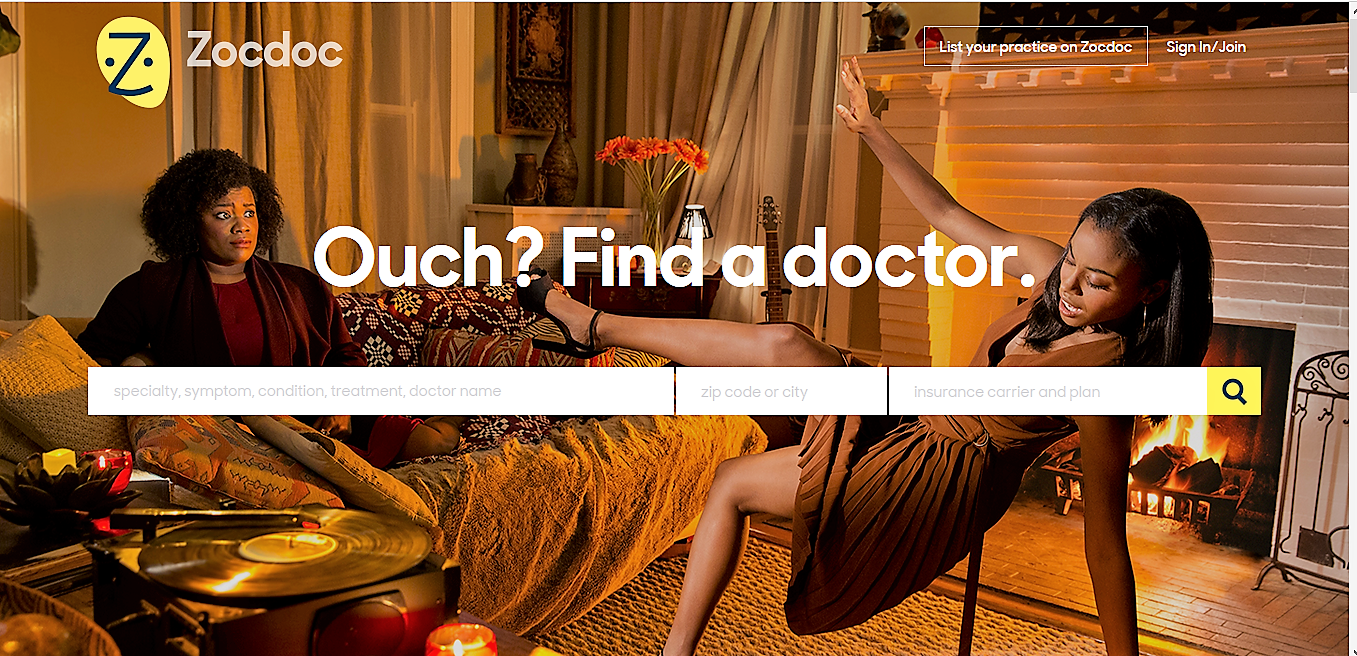 In our current age, everything can be done online- and with Zocdoc, that includes getting a doctor's appointment. The website is built for patients, and they provide assistance for people looking for medical practitioners in certain areas. Helpful reviews regarding these doctors and their schedules are also readily available.
You can also submit your questions and get educated, credible answers quickly, such as this one: Is there a cure for toenail fungus?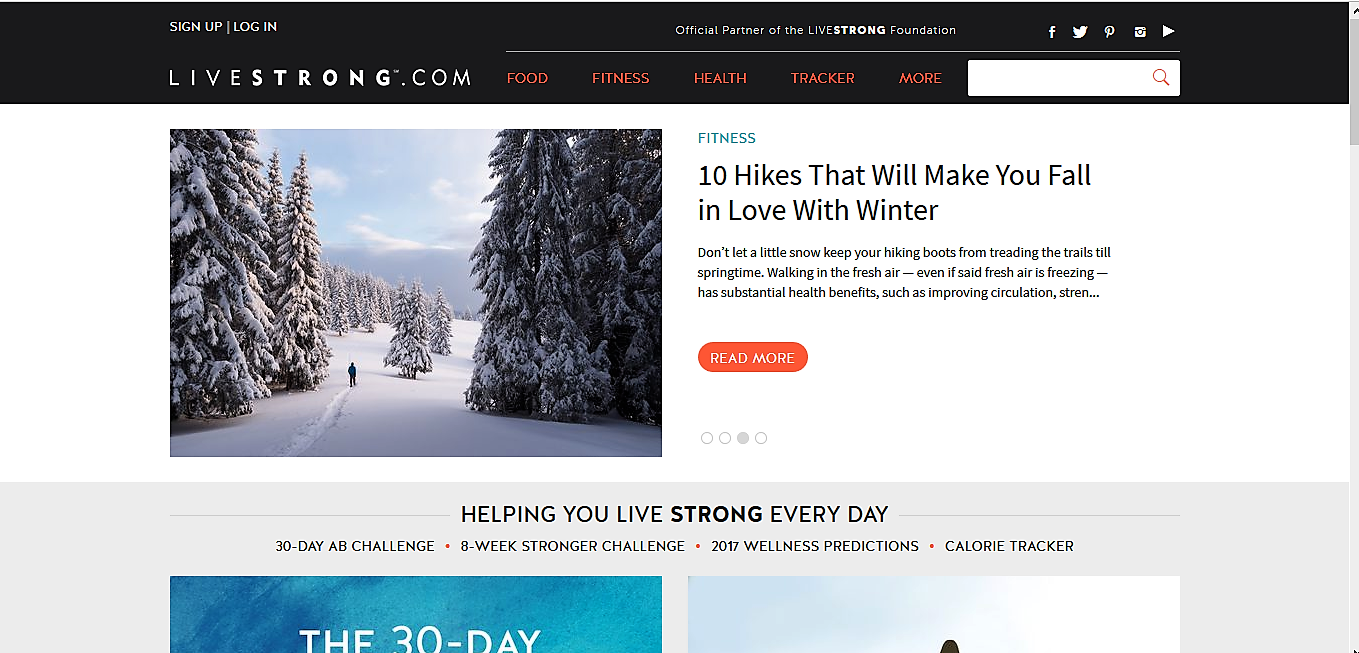 The official partner of the Livestrong Foundation, Livestrong.com provides engaging content about food, fitness, and health to help readers live stronger, healthier, and happier.
If you've been researching about nail fungus, you've probably heard of the theory that Vicks VapoRub can be an alternate cure for the condition. The website investigates this idea in Vicks Vaporub & Toenail Fungus and shares the results of clinical studies in a friendly and easy-to-understand language.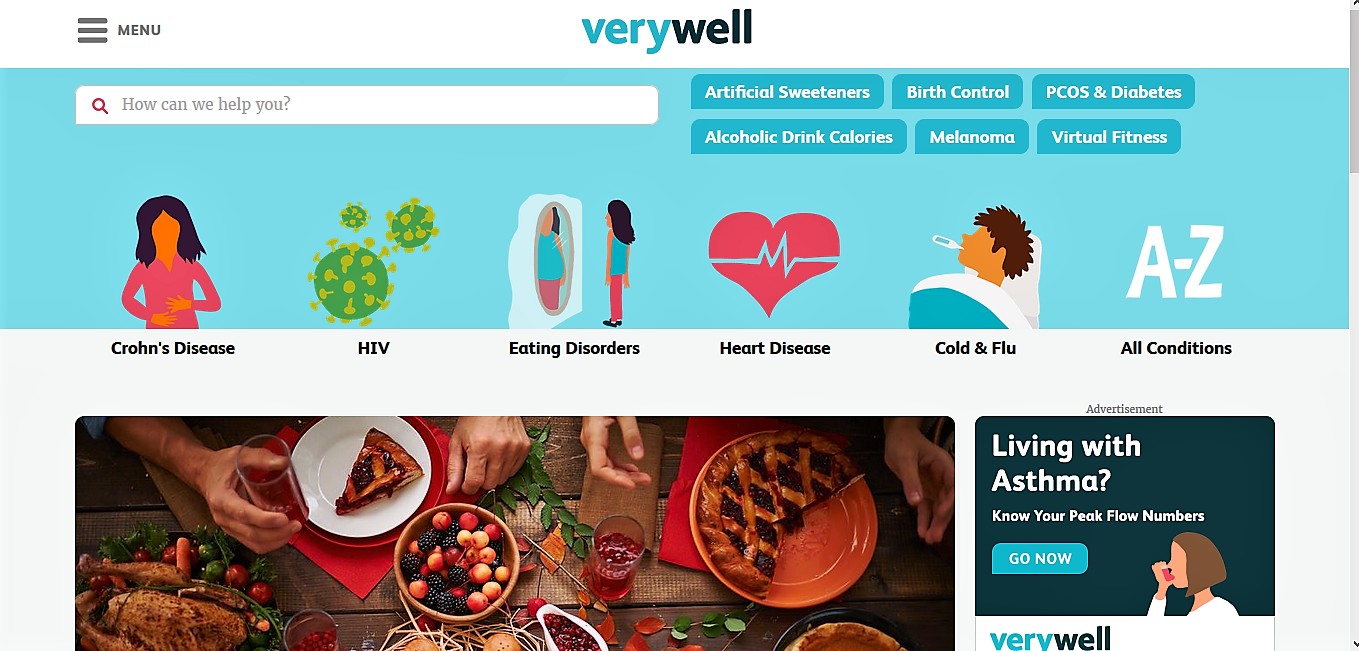 The website describes itself as: Think of us as your friend who also happens to be a doctor. Or personal trainer. Or dietitian. Verywell communicates their goal to arm people with more knowledge simply: "Know more. Feel better."
In the article Topical Treatments for Toenail Fungus- Prescription and OTC, they didn't just list down the various options, but also included very useful clinical studies associated with each one. A great help for anyone on the lookout for more concrete information regarding nail fungus treatments.
The colorful Everyday Health, Inc. is a leading digital marketing and communications platform for healthcare companies who want to engage with consumers and healthcare professionals. They want to empower and inspire people to lead healthier lives through proper information.
Prevention and Treatment of Toenail Fungus provides useful information summarized in one page, including oral medications that are not too hard on the liver. Articles, such as this one, are reviewed by board-certified medical practitioners.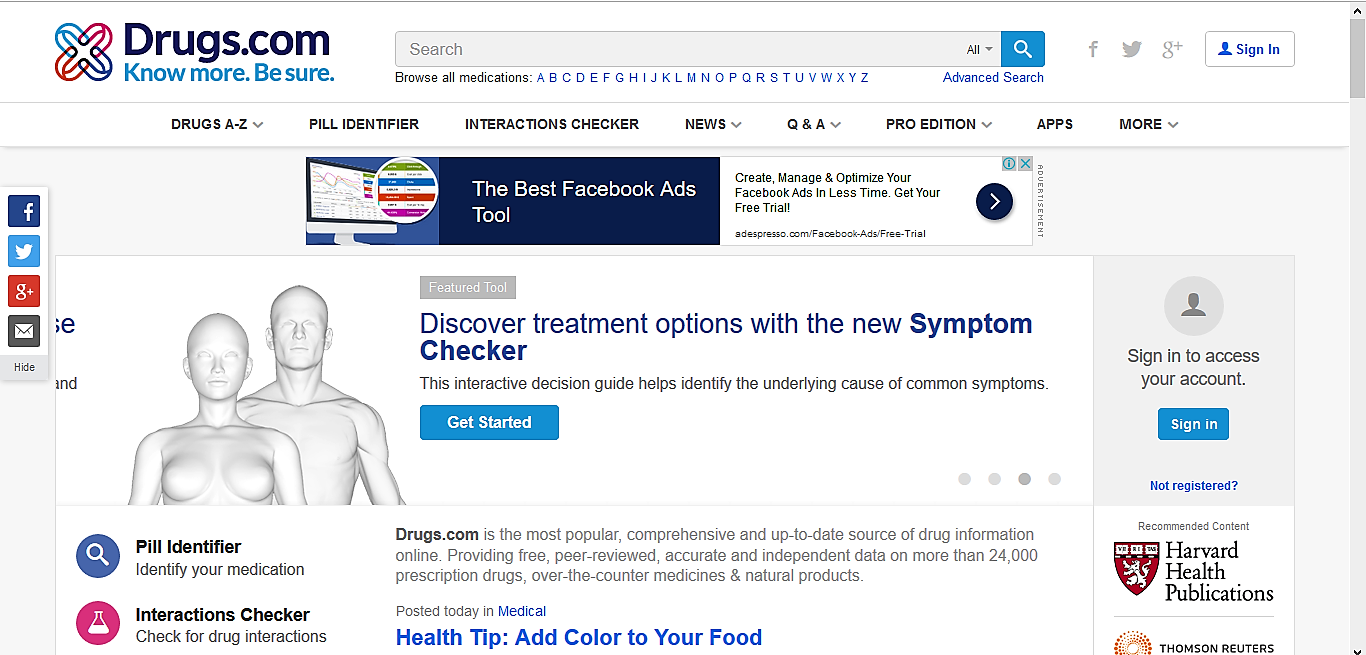 Drugs.com provides comprehensive information on almost all kinds of drugs, including side effects, dosage guide, warnings, and pricing. We love their interactions checker.
In their guide Medications for Onychomycosis, Toenail, you can click on the Medication List tab to check out the list of drugs used in the treatment of nail fungus. It includes a great wealth of other information such as whether the drug is prescription-only or over-the-counter, pregnancy class, controlled substances act schedule and interaction with alcohol, as well as reviews and ratings.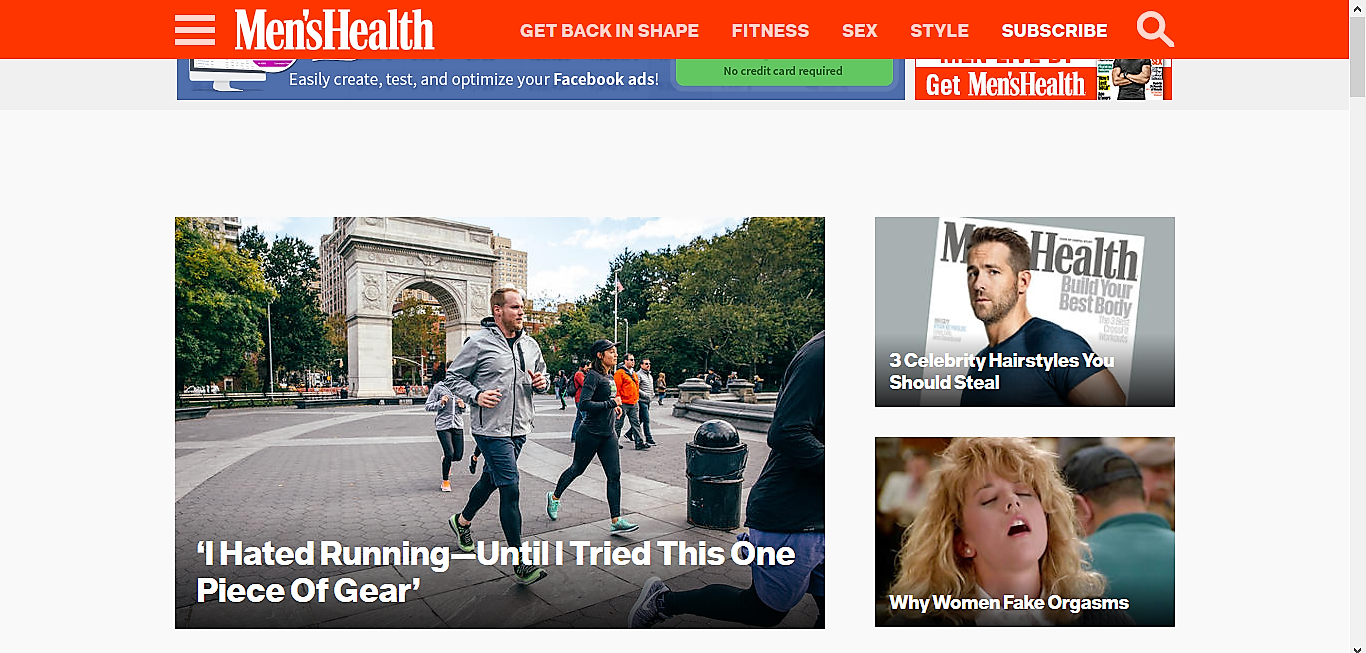 Men's Health magazine is the most popular health publication catering to the male population. Topics range from fitness, health, career, relationships, nutrition, recipes, weight-loss, and muscle building. They have numerous localized editions.
In 6 Easy Ways to Get Rid of Toenail Fungus, they share easy-to-find home remedies for the condition- and these are common items found even in a man's sparse medicine cabinet or pantry. There are several links within the article, for readers who are interested to check out more resources regarding nail fungus.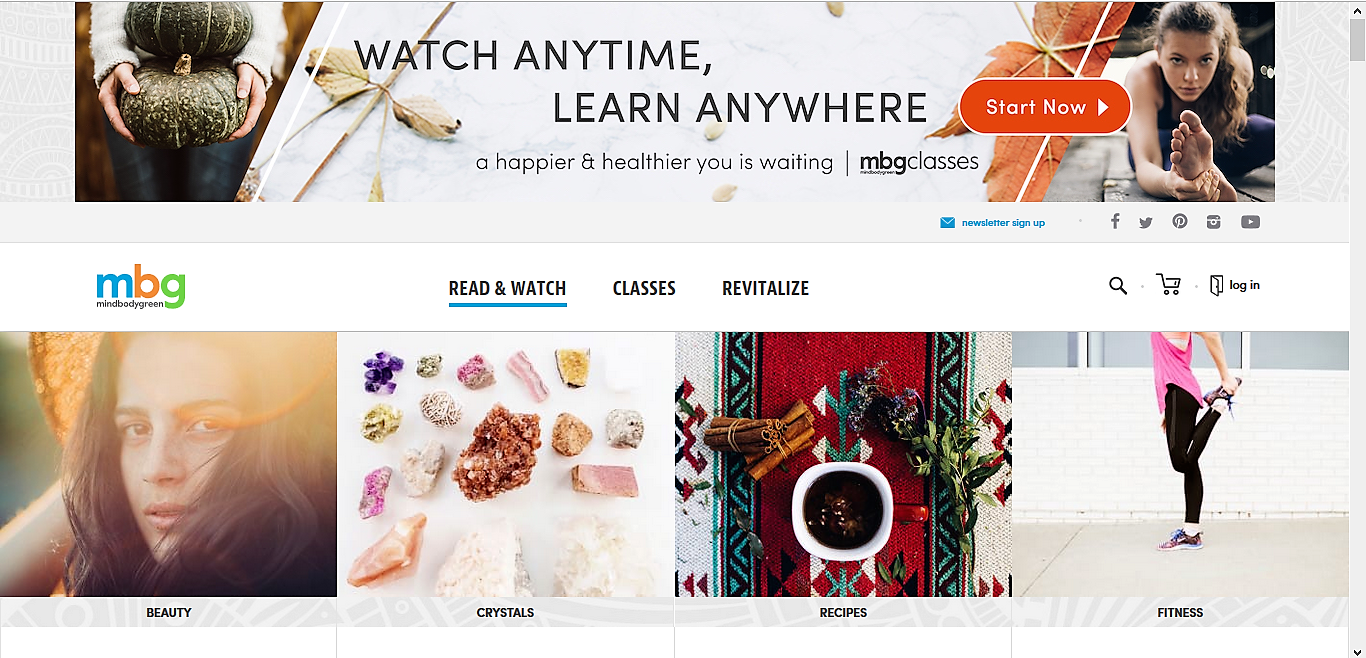 MindBodyGreen is a lifestyle media brand dedicated to inspiring you to live your best life. They are more focused on holistic healing but include Western medicine methods, as well. We love this:
We know there's no one-size-fits-all approach to wellness. But we can all agree on some basics: Movement is good for you. So is stress management. And a diet loaded with plants. A support network filled with deep and meaningful relationships. A healthy home. A connection to nature. Deep breaths. The belief that there's something bigger than us.
In the guide 4 Remedies for Healthy & Vibrant Summer Nails, they share natural treatments for nail fungus- both for external application and internal consumption. The tips on how to bring your body back on track from within are certainly valuable.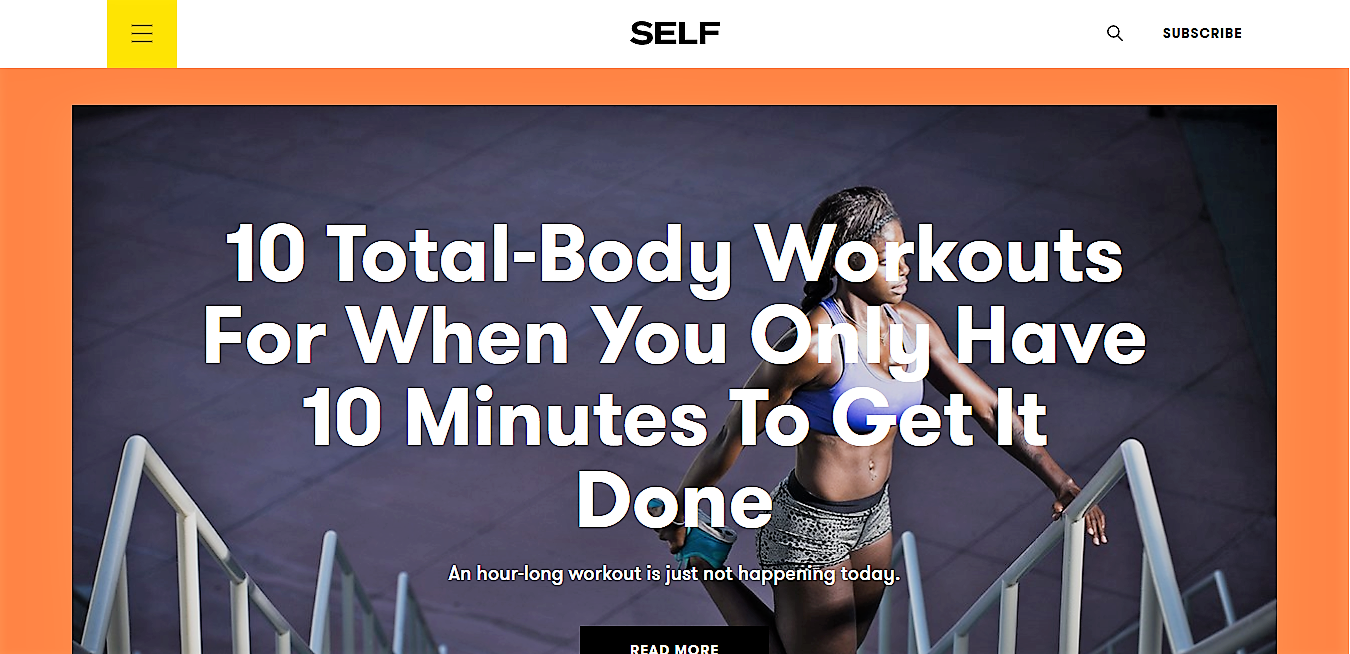 Self is the online platform for the magazine of the same brand. They provide wellness resources for basically all aspects of a person's life: fitness, food, health, love, and beauty.
Apart from the catchy title, 9 Foot Issues That Can Derail Your Sandal Game, Solved also discusses nail infections in a very friendly and highly-interactive tone. It can definitely lift your mood if you're feeling down about your nail fungus situation.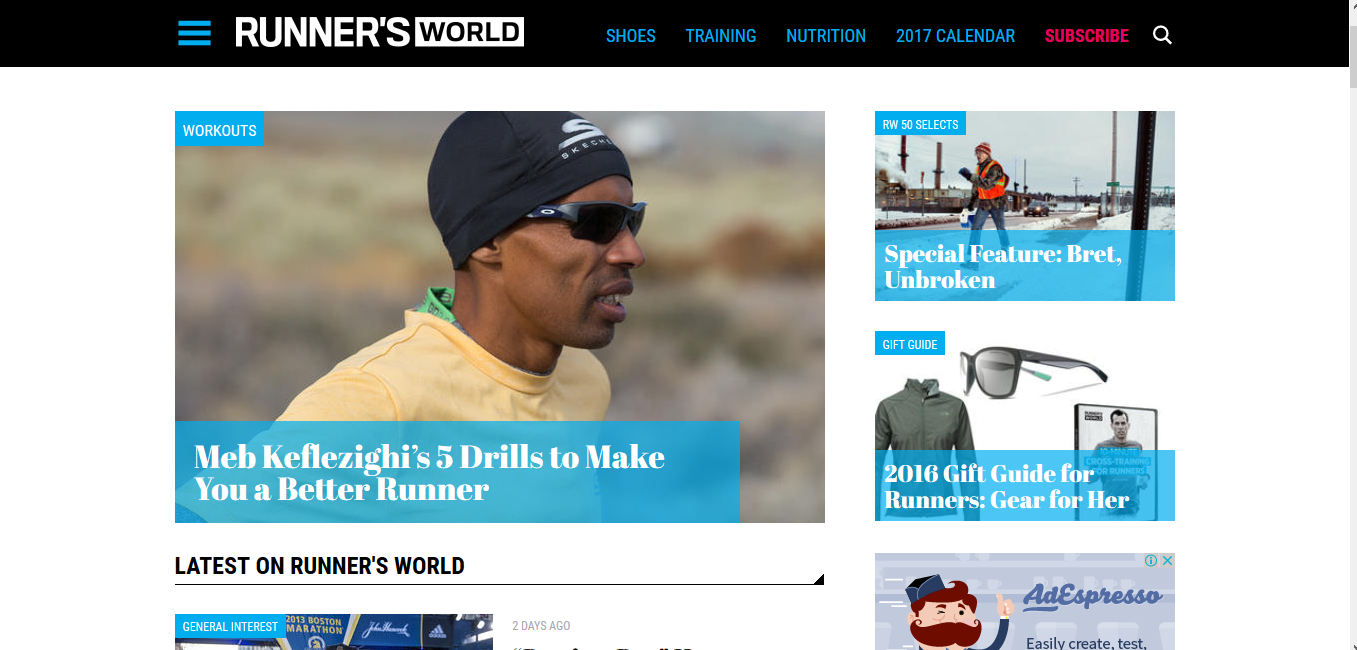 As the name clearly indicates, Runner's World is full of resources, help and tips for everyone who runs. Of course, a toenail fungus can push any runner to the sidelines and impact his game negatively.
In the article 6 Natural Ways To Defeat Toenail Fungus, we take a look at 6 very interesting home remedies for the painful condition. Intrigued? Mouthwash and cornmeal are some of the items on the list.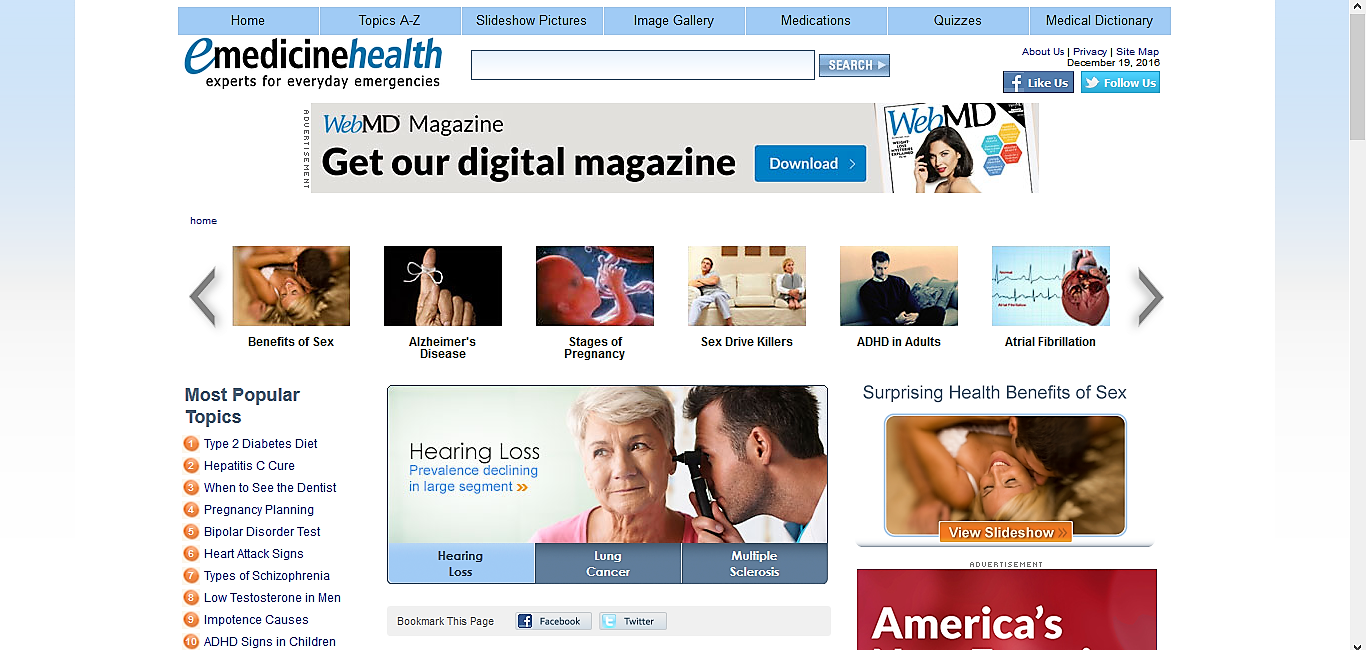 eMedicineHealth.com is part of the WebMD network of health-related websites. They focus on emergency medicine and articles are written by physicians- for patients and consumers. The look and feel of the site is very similar to WebMD.
Visuals and pictures are available for each sub-point in the topic fungal nail infection (Onychomycosis) and each page is rich with information to help you learn everything you need to know about the infection.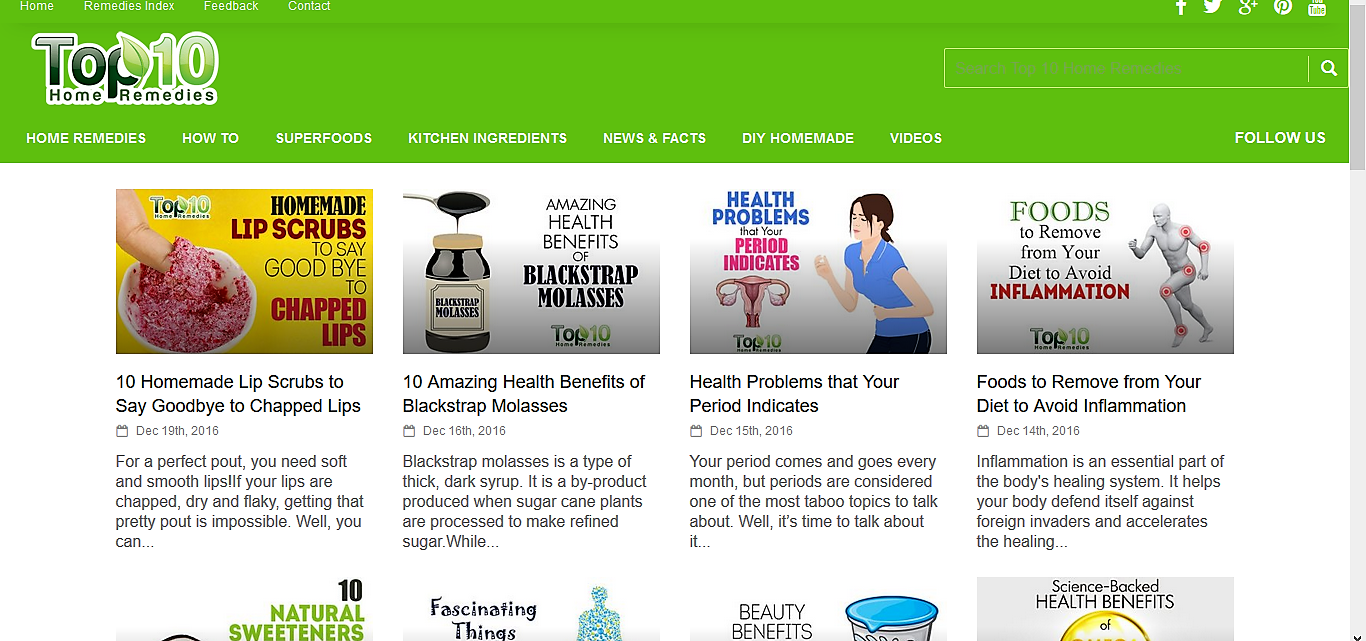 This website helps you save time and money by giving 10 home remedies for every problem you might be facing.
How to Get Rid of Toenail Fungus shares a list of 10 inexpensive and readily-available remedies for that pesky nail fungus. Definitely a fantastic resource for anyone striving to solve their nail fungus problem the safe and natural way.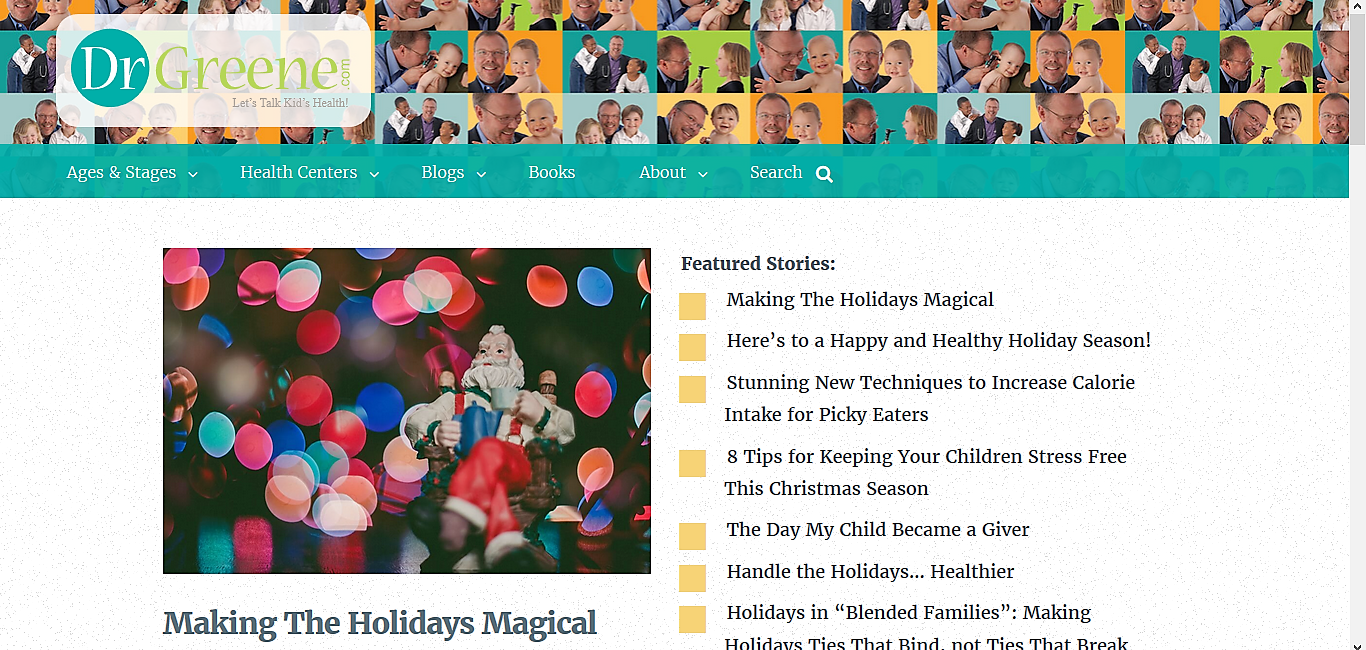 Dr. Alan Greene is a pediatrician whose aim is to reach more parents and children worldwide through his website. He unselfishly provides this free, public service as a "calling", and not a business.
In this nail fungus page, Dr. Greene adapts an empathic approach in answering a frustrated mom's question regarding her son's nail fungus. He shares his own long journey against the condition.

Established in 1997 and with more than 18 million visits monthly, Patient.info is a trusted health and wellness resource for patients and medical practitioners globally. You can also register for a free account that allows you to create a personalized health plan to help you achieve your goals.
This fungal nail infections page provides comprehensive information about the condition. The best part: there is a link to discussions related to the topic so that you can exchange ideas and interact with other people going through the same problem.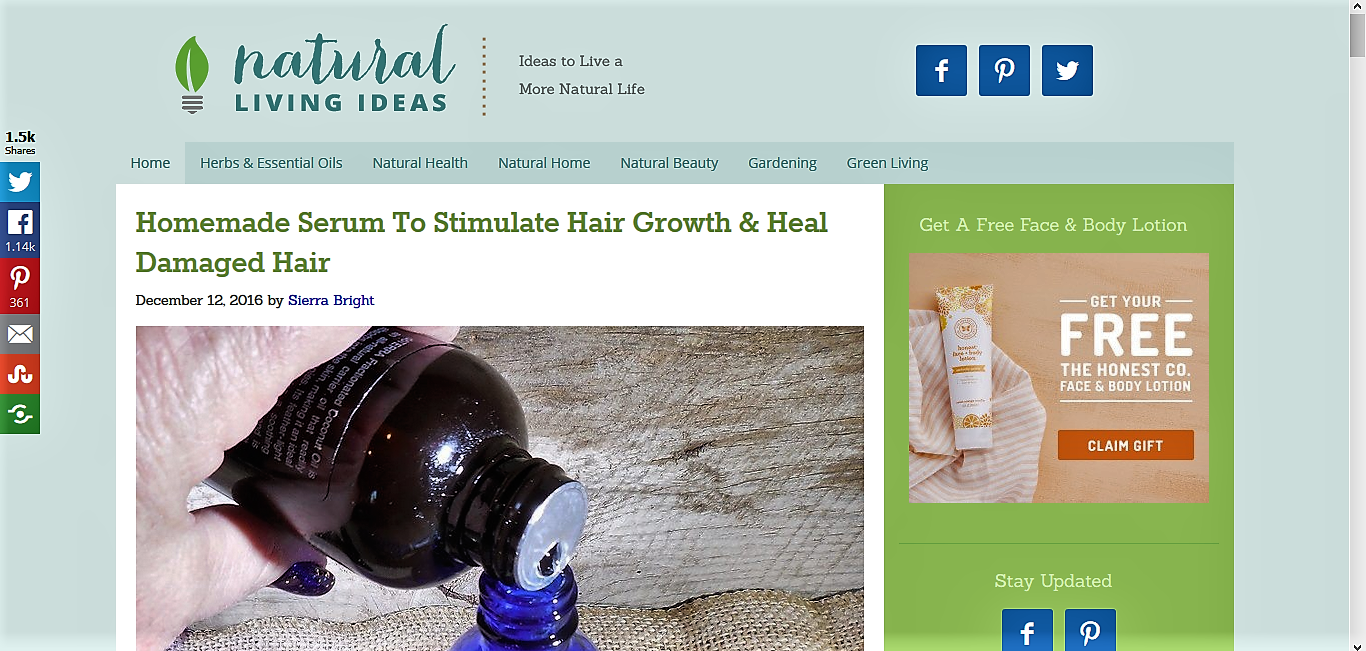 Natural Living Ideas promotes a natural approach to health issues and everyday situations.
In the article Top 10 Home Remedies To Get Rid Of Toenail Fungus Fast, they give a list of good and affordable easy remedies for nail fungus. You can also avail of your own free jar of coconut oil from the site.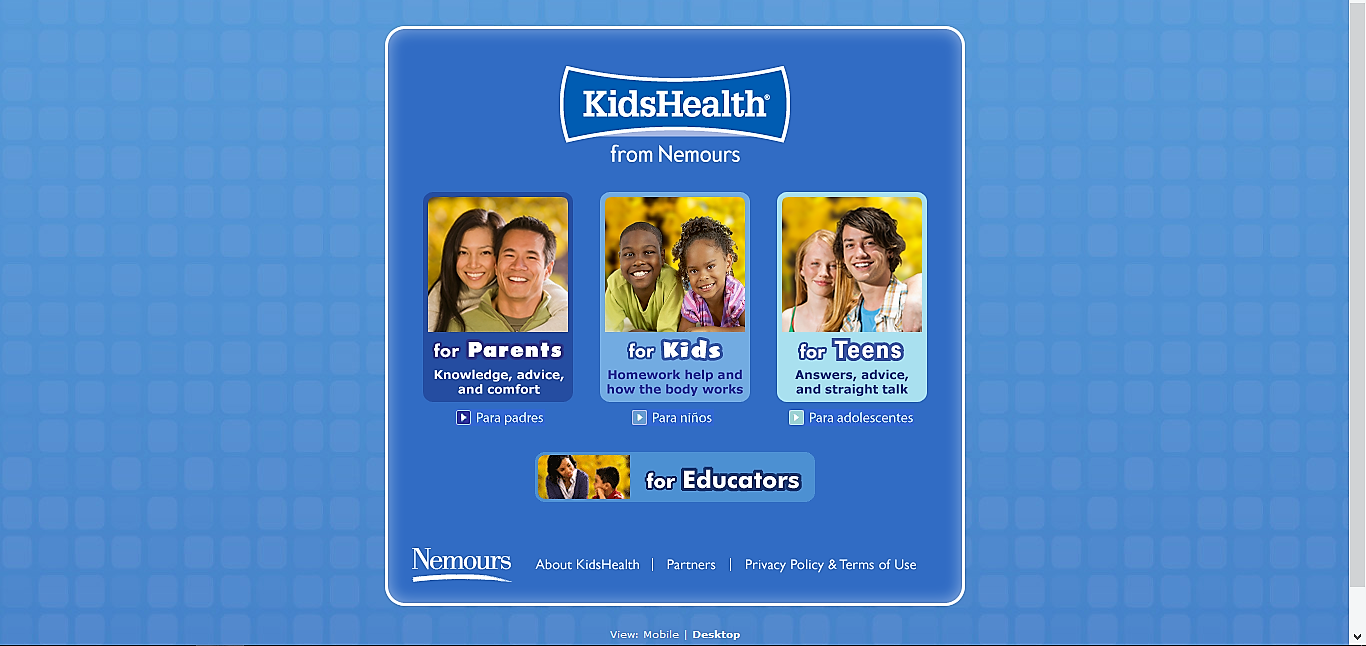 KidsHealth shares resources for 4 groups: parents, kids, teens and educators. As part of The Nemours Foundation's Center for Children's Health Media, the award-winning KidsHealth website also provides families with perspective, advice, and comfort about a wide range of physical, emotional, and behavioral issues that affect children and teens.
Fungal Infections are discussed in a friendly and easy-to-read language that even kids can understand. It's a great resource for kids who want to do their own reading and research regarding this condition.
This website is for the science geek in everyone. It covers a wide array of science-related topics, such as technology, health, Earth and outer space, animals, history and human nature. They aim to empower and inspire readers with the tools needed to understand the world and appreciate its everyday awe.
Their comprehensive reference,  Nail Fungus: Symptoms and Treatment, compiled quotes and views from credible medical experts.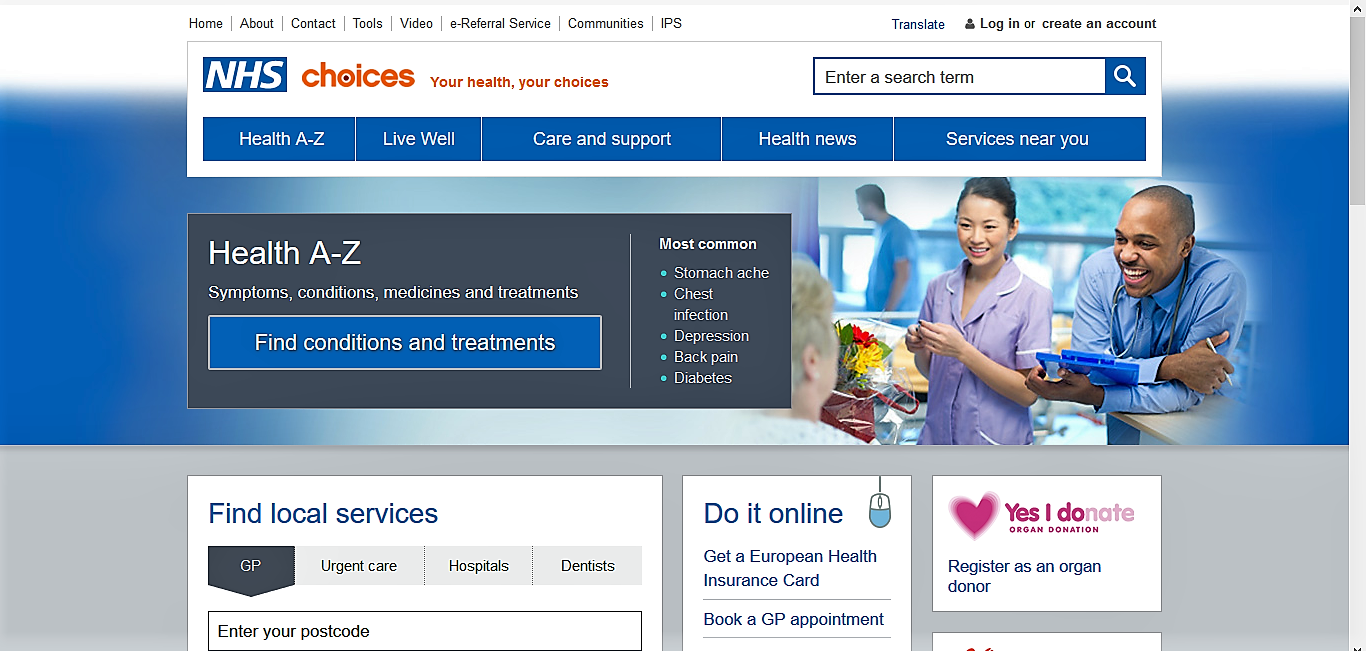 Launched in 2007, NHS Choices is the official website of the National Health Service in English and is UK's biggest health website. They provide service directories to help you find, choose and compare health, support and social care services in England. Reviews and ratings are also published to support you in making the best decisions.
Resources, such as this one for fungal nail infection also allow site members to leave their ratings on the helpfulness of the piece. They also provide links to communities of people with the same health concerns.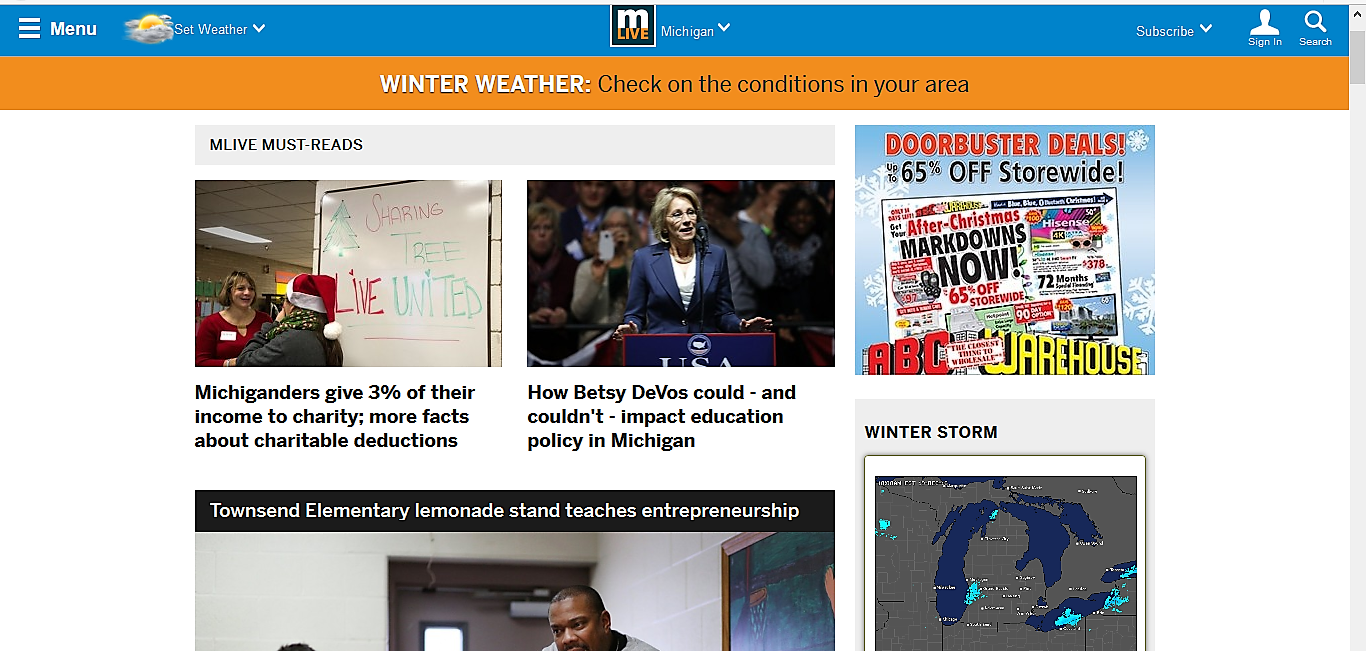 M Live covers news and events mainly in the Michigan area. It is owned by the MLive Media group which also owns 8 newspapers in the state.
Laser is new tool in targeting toenail fungus gives details about the effectivity and costs of laser treatment for the condition. It chronicles a patient's first-hand experience with Dr. Charles Solon, a Grand Rapids podiatrist.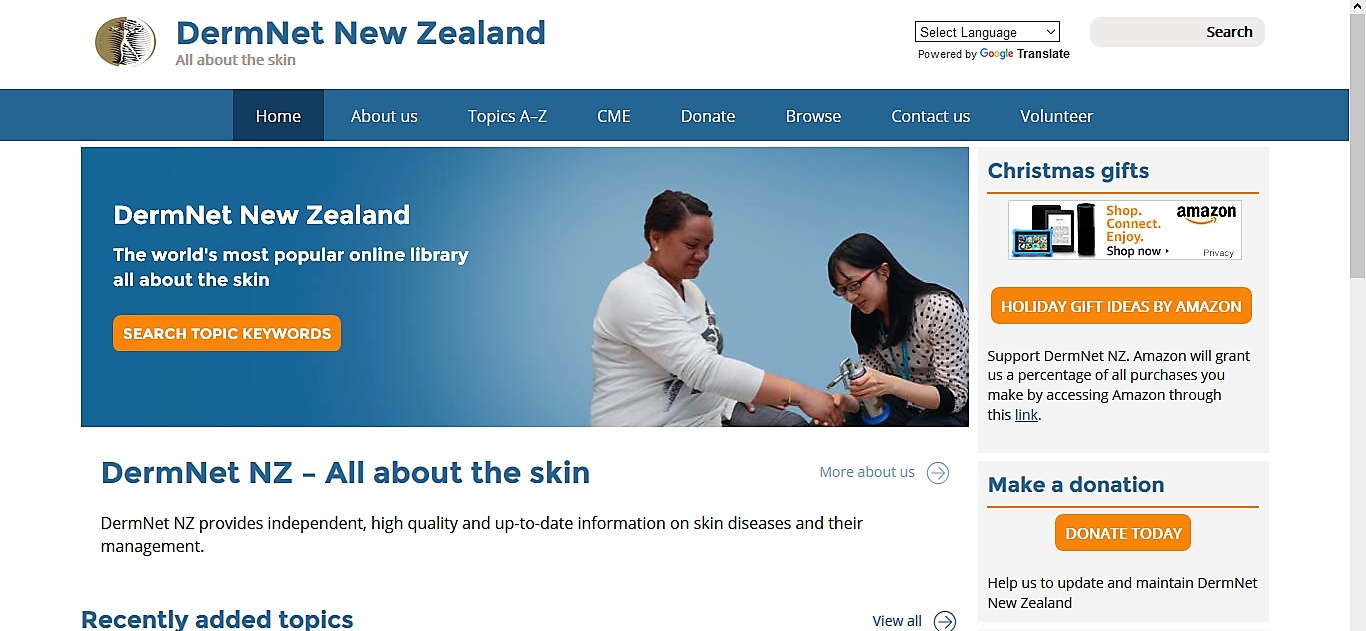 Founded by Dermatologist Dr. Amanda Oakley in 1995, DermNet New Zealand has become a world renowned online library all about the skin. The website is owned by DermNet New Zealand Trust.
This page on fungal nail infections, written by a licensed dermatologist, might seem short but it is jam-packed with rich information about the features, causes, diagnosis and treatment of the infection. Links are also available for more information about specific sub-topics.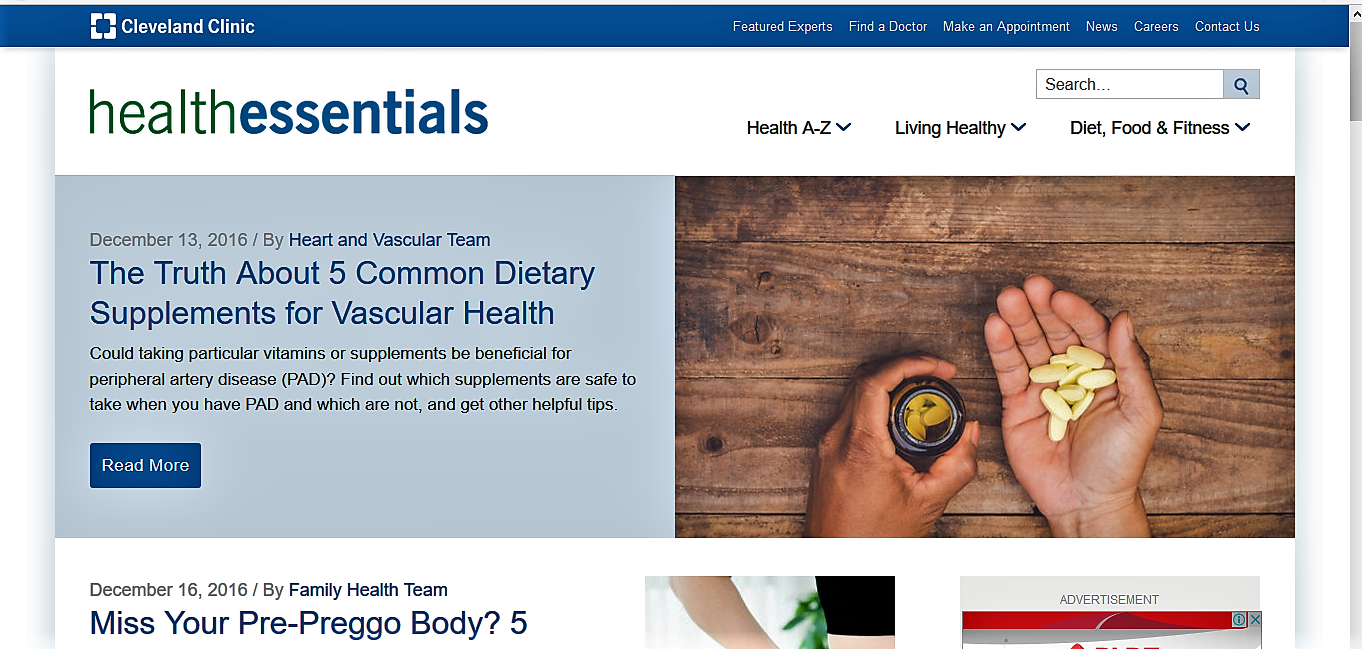 Cleveland Clinic is a nonprofit multispecialty academic medical center that integrates clinical and hospital care with research and education. It is ranked as one of America's top 2 hospitals by U.S. News and World Report. Posts in the website are written by teams with different specializations, such as brain & spine health, cancer care, cold & flu, digestive health, ear, nose & throat; family medicine, heart & vascular health; lung health, pregnancy & childbirth; sports health & fitness; and wellness.
How You Can Stop Foot and Toenail Fungus In Its Tracks, written by the Family Health Team, encourages you to take a proactive approach in nipping the problem in its bud. Dermatologist Pamela Ng, MD shares her valuable thoughts and medical advice.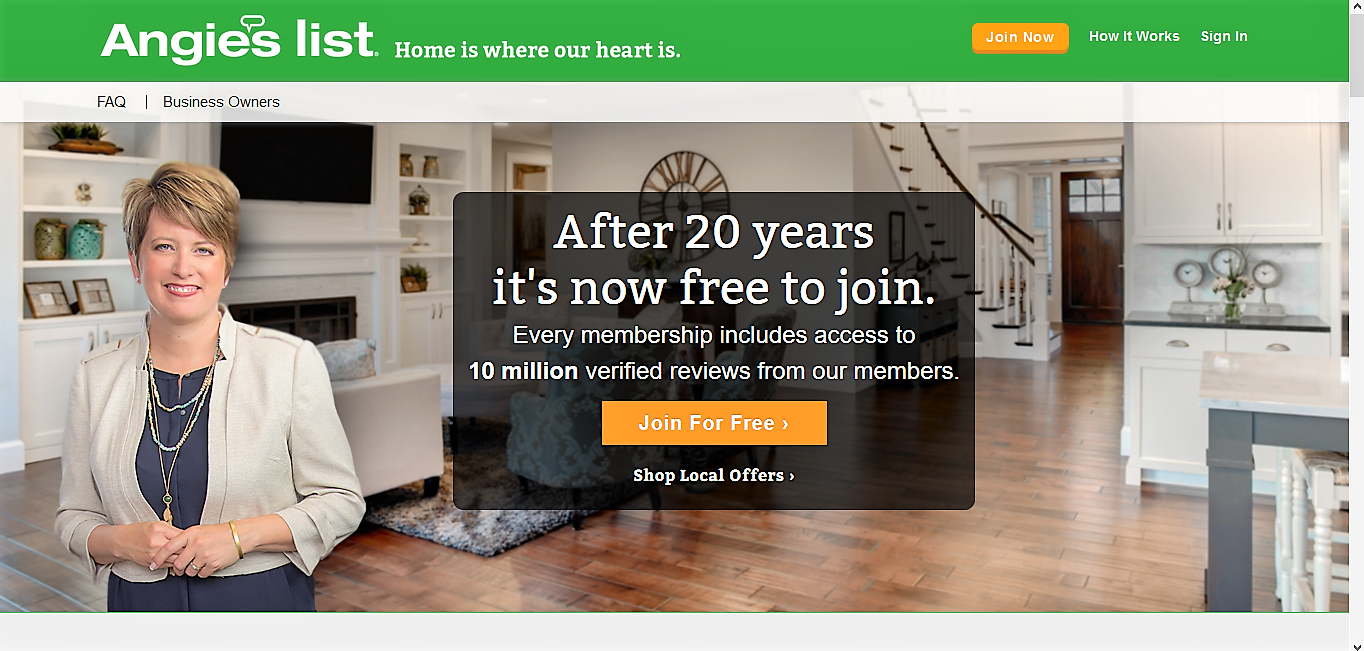 Angie's List provides their members with full access to reviews and ratings on service providers and also offer real-live support through a call center and exclusive deals from companies. The website is a community where members can candidly share their own experiences with different companies.
The article What Treatments Work for Toenail Fungus? chronicled a couple's experience with a highly-rated podiatrist Dr. Daniel Waldman. Other useful information, such as the price of the treatment and more affordable options, were also shared.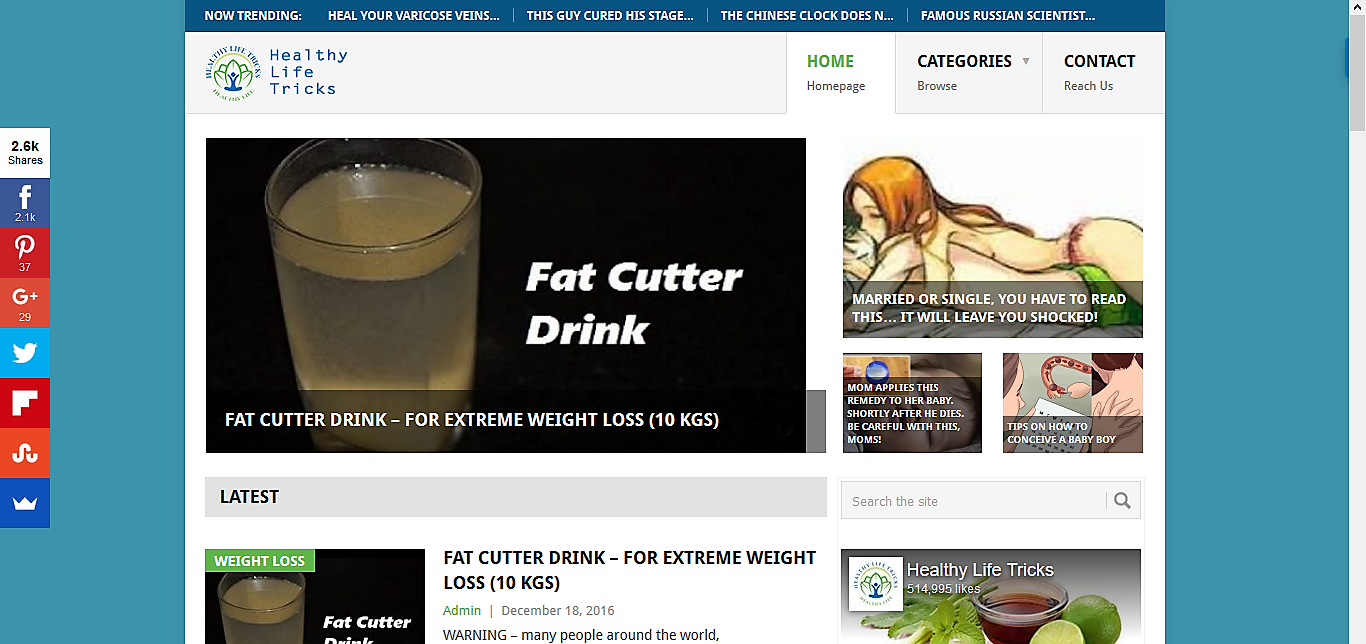 Healthy Life Tricks aims to share simple tips and tricks to solve various problems and to help you achieve a healthier life. They mainly focus on alternative cures for different ailments.
In this link, they provide a trick of getting rid of fungal feet infections with the use of 2 inexpensive and readily-available pantry staples.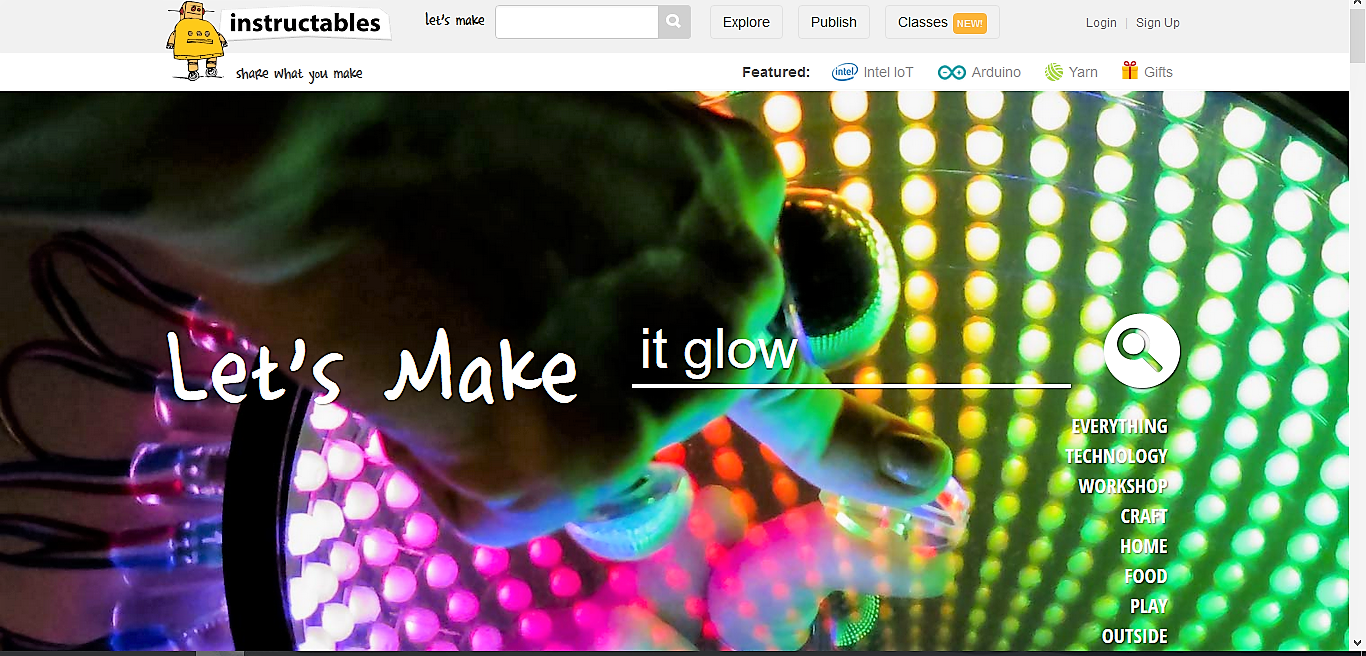 This website is heaven for DIY enthusiasts. The history of Instructables is quite interesting- It germinated at the MIT Media Lab as the future founders of Squid Labs built places to share their projects, connect with others, and make an impact on the world. One of these early places was a blog Zeroprestige, which was an open source hardware experiment for kitesurfing. Here they documented their hand-sewn kites, plywood boards, and other general mayhem that happens when PhDs and high winds collide.
In How to Get Rid of Foot Fungus, they share a useful method with only 4 basic ingredients (patience included). Do check out the comments section below the article for more tips and advice from other people.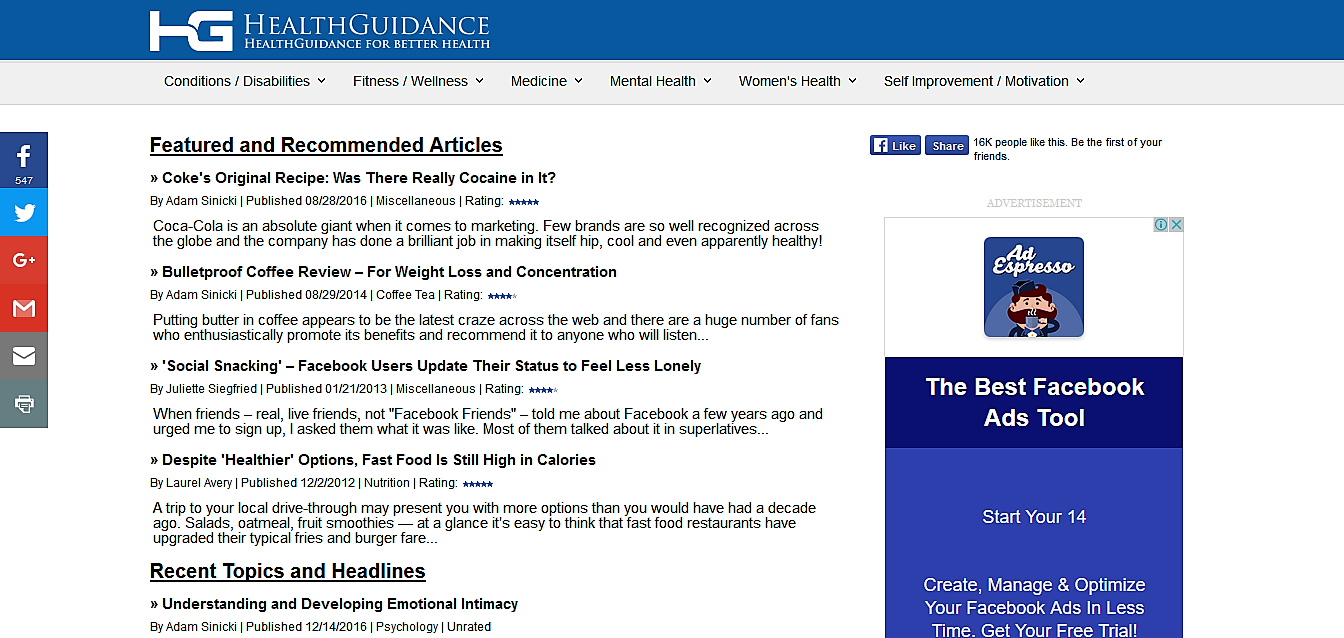 Health Guidance keeps their home page simple and clutter-free to facilitate easier access to health resources broken down into different sections: conditions / disabilities, fitness / wellness, medicine, mental health, women's health, and self improvement / motivation.
The page Prevention, Diagnosis and Treatment of Nail Fungus provides condensed information about the condition. You can check out the rating of the article to see if people found the contents useful.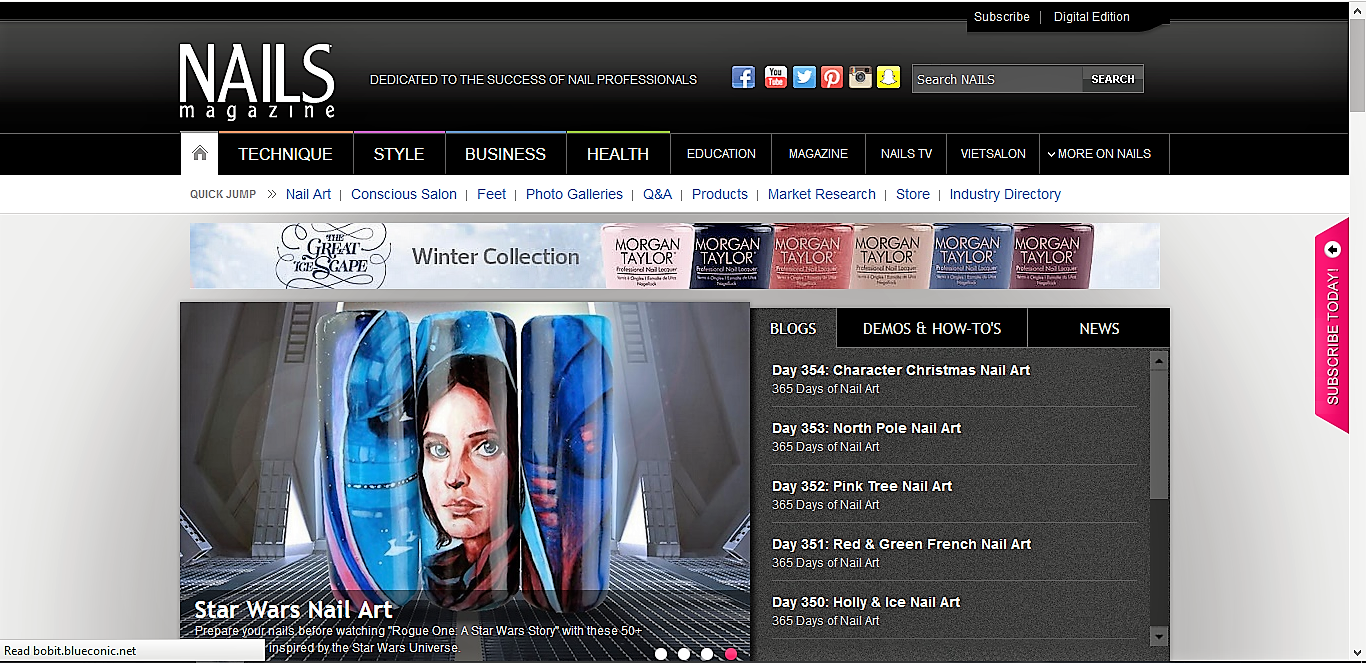 Owned by Bobit Business Media, Nails Magazine is an award-winning publication with over 30 years' industry experience. They are dedicated to serving professional nail technicians and salon owners, bringing them together with the marketers who make the products they want and need.
It's good to talk to experts in the field and A Day in the Life of a Nail Expert: Nail Fungus is written by Dr. Dana Stern, a board-certified dermatologist who specializes in treatment of all kinds of nail infections.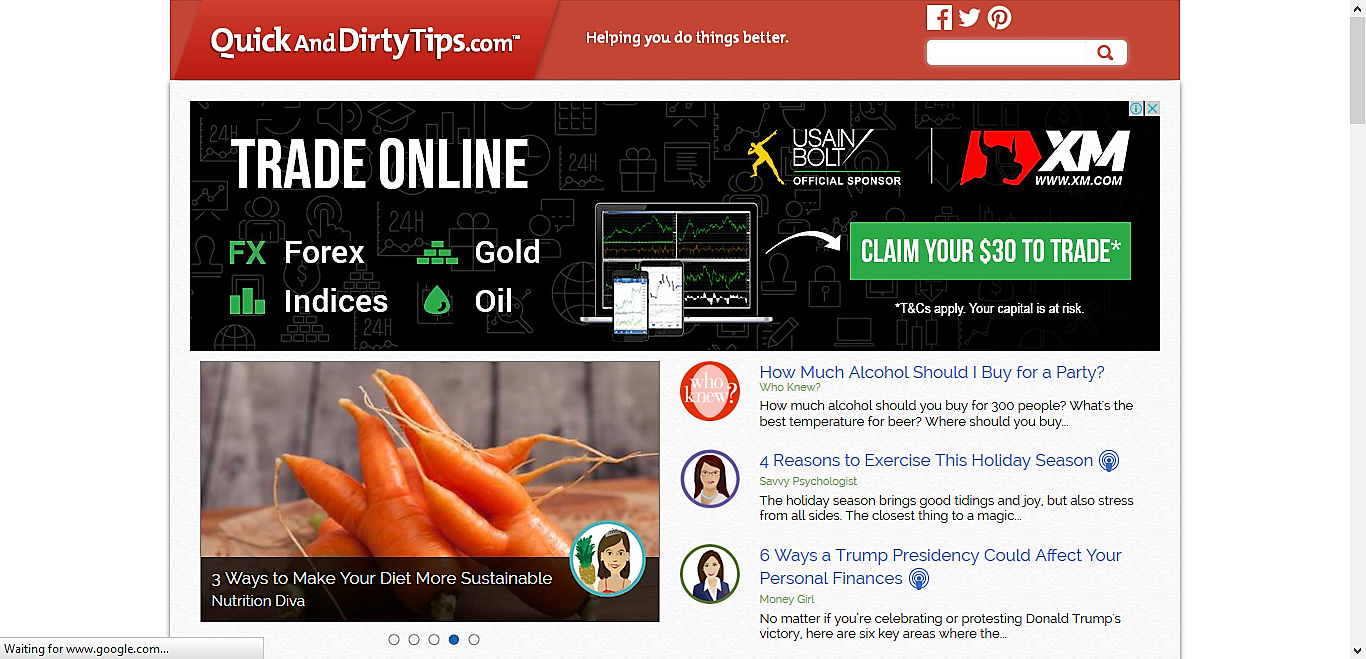 The website aims to help you do things better and faster through short, actionable content across a wide myriad of topics. They provide engaging resources in the form of podcasts, videos, articles, newsletters, audiobooks and books from their hosts.
The podcast and text entitled How Can You Get Rid of Toenail Fungus? tackle the dreaded condition and share tips translated into everyday, easy-to-understand language. Listening to the podcast feels like a consultation with your friendly and helpful family doctor.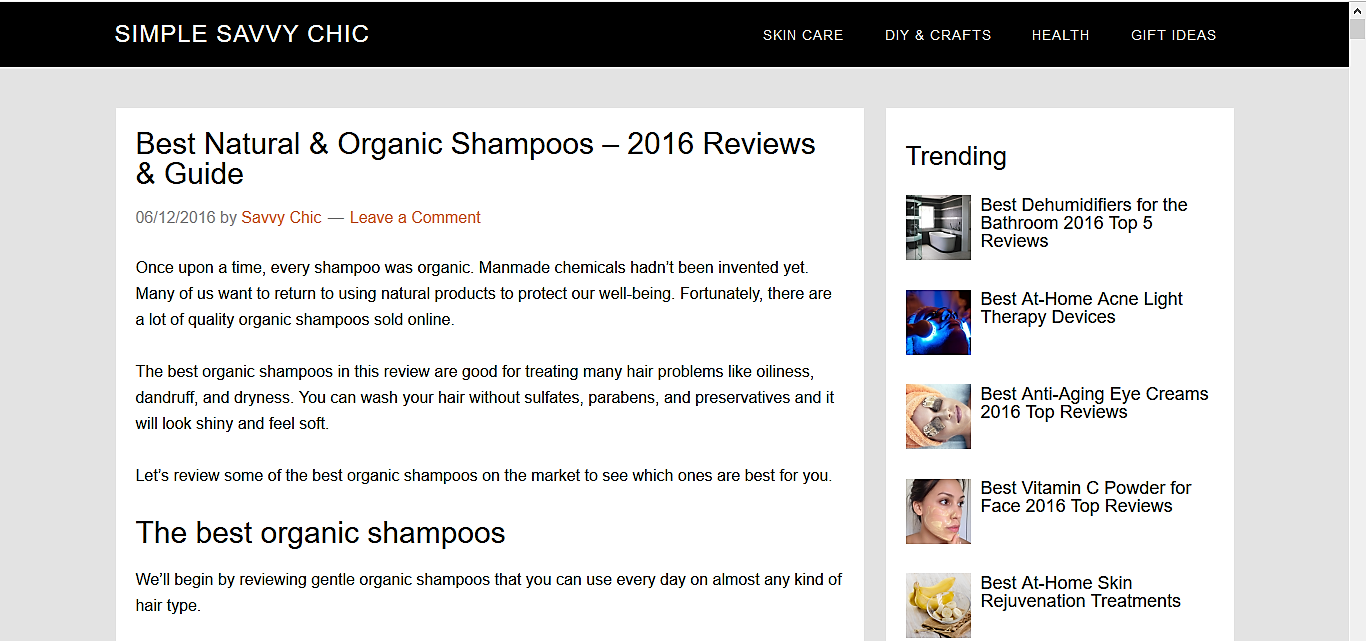 Simple Savvy Chic discusses personal care issues and features products related to their treatment. They guide buyers in their purchases through reviews and ratings; and provide links on where you can avail of the items.
In this page, Best Laser Treatment for Toenail Fungus- 2016 Reviews and Guide– they name their top 3 choices for home laser treatment of toenail fungus. Detailed product information are included for each one. There is also a list of complementing creams and sprays that you can use with the laser sessions.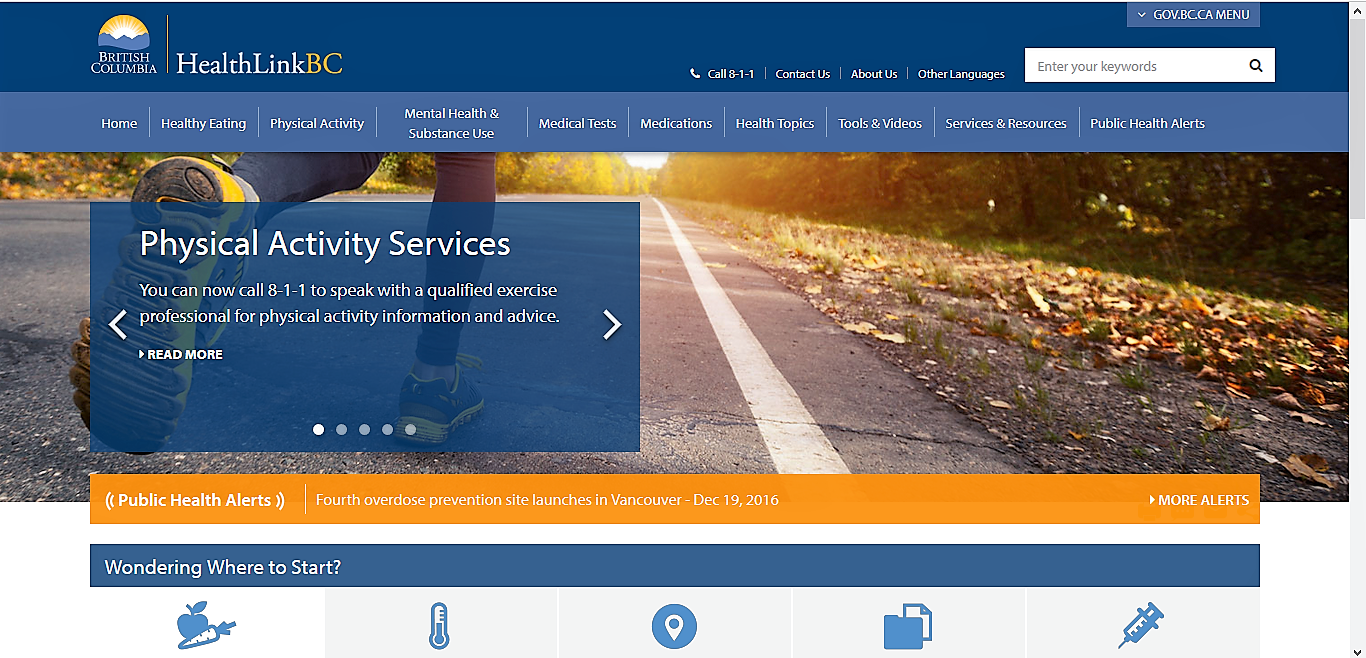 HealthLink BC makes non-emergency health information available 24/7 and through different channels: telephone, website and mobile app in British Columbia. They also connect people living in the area to the closest medical facilities.
Their page on fungal nail infections lists down everything you need to know about the condition in a clear and organized way. The links provided on the left side and the FAQ's provided below help you to go straight to your preferred sub-topic related to fungal nail infections.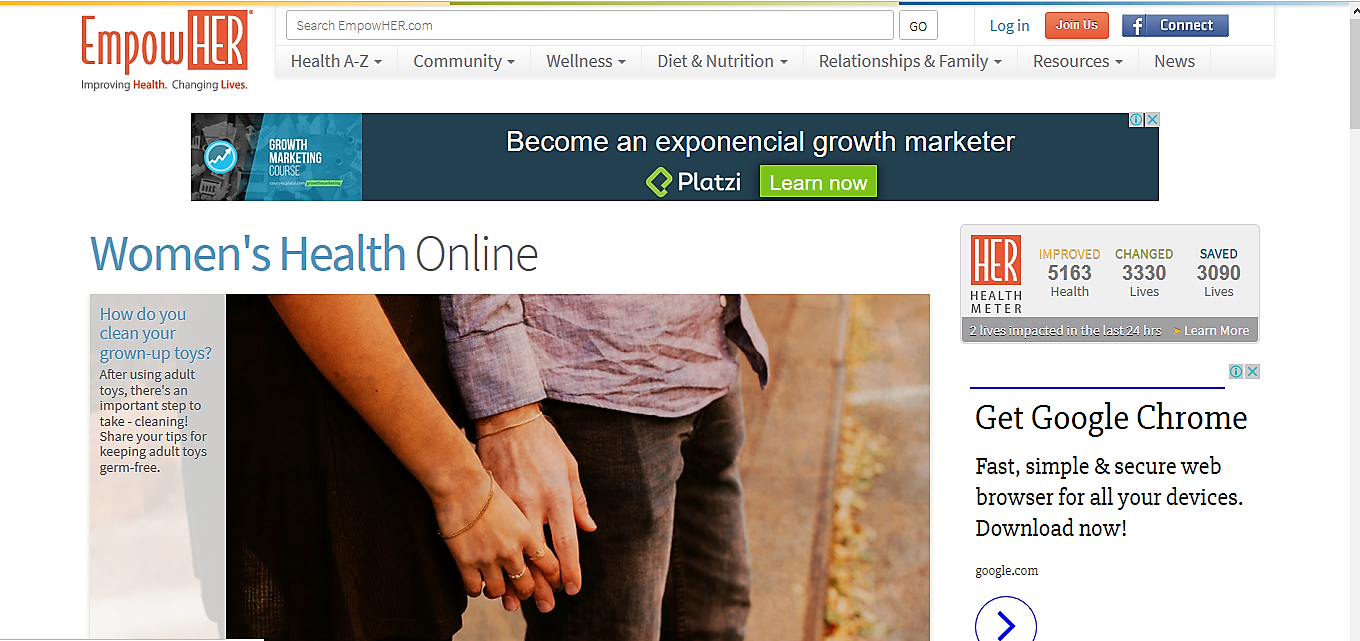 EmpowHER.com inspires women to live healthy and happy lives by connecting them with a community of experts, doctors and people like them who provide reliable health and wellness information, inspiring stories and answers to real health questions. They provide an online community for women to discuss their health and wellness issues.
For women who like to wear artificial nails or have their nails done, Artificial Nails and Preventing Nail Fungus is a great resource. Be sure to check out the prevention tips as they can help you avoid having to deal with the stubborn nail fungus.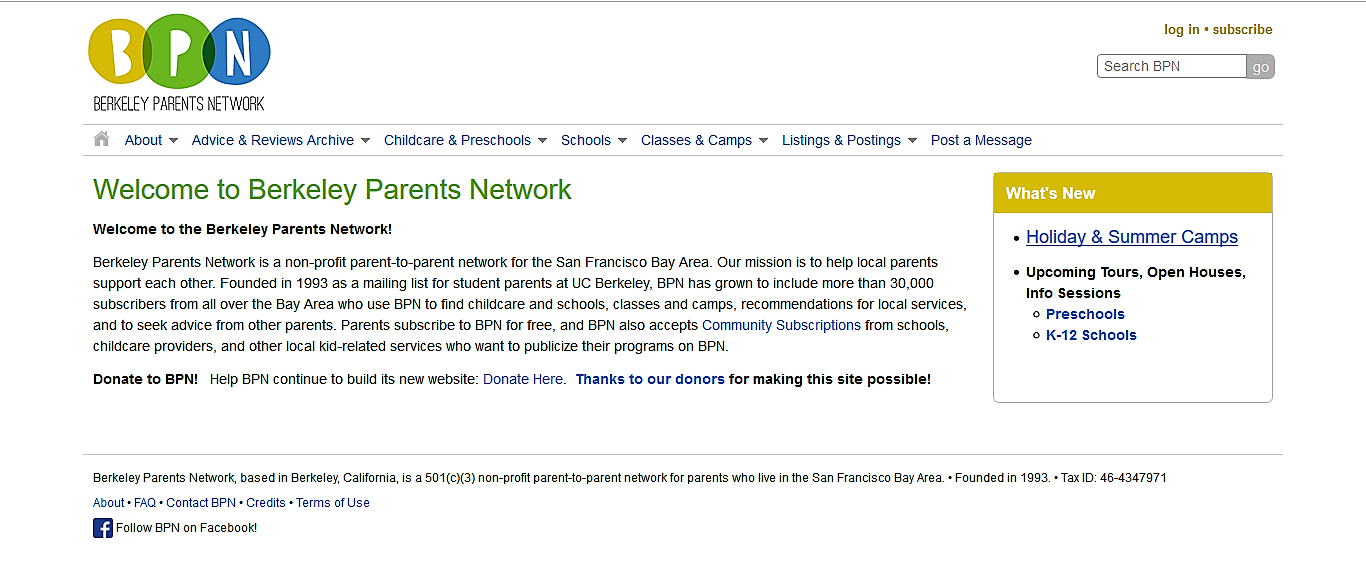 What started as a mailing list for students' parents at UC Berkeley, Berkeley Parents Network (BPN) has now grown to a community of more than 30,000 subscribers from all over the Bay Area who use the website to find childcare and schools, classes and camps, recommendations for local services, and to seek advice from other parents.
This page consolidates all the discussions, questions and tips regarding nail fungus. Some of the advice may cater only to those living in the Bay Area, but there is also a wealth of information that can be used by people all around the globe.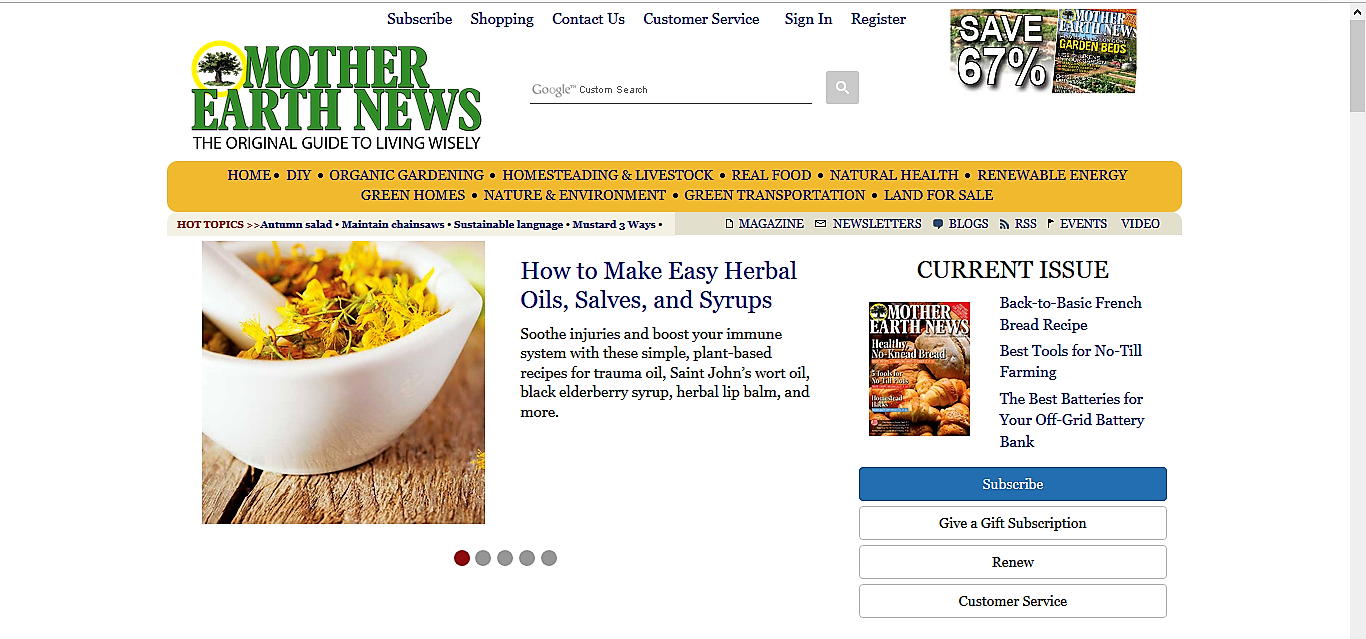 There is something nostalgic about the way Mother Earth News is designed. The magazine goes way back and is the most popular and longest-running sustainable-lifestyle publication. And they provide updated expert editorial coverage on different topics, such as organic food, country living, green transportation, etc.
The article 6 Top Home Remedies for Toenail Fungus shares cost-effective and natural methods to beat the condition. Be sure to check out the comments below for useful inputs from past nail fungus sufferers.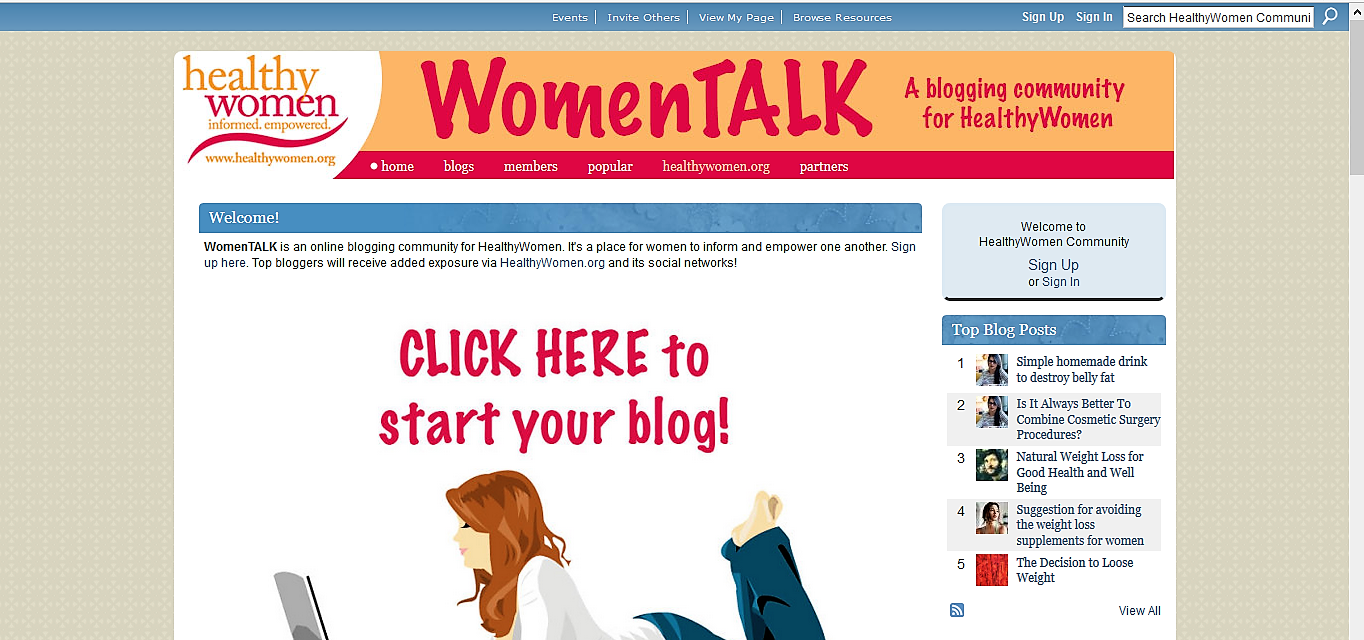 The HealthyWomen Community empowers all women to live their healthiest lives by building a community where women can safely share and connect with each other. Topics range from health and beauty; to nutrition and exercise; to pregnancy and parents; to work and family life.
Best Toenail Fungus Treatment shares options from DIY to laser treatment. The tone of the page is conversational and sounds a lot like you are getting advice from a trusted friend.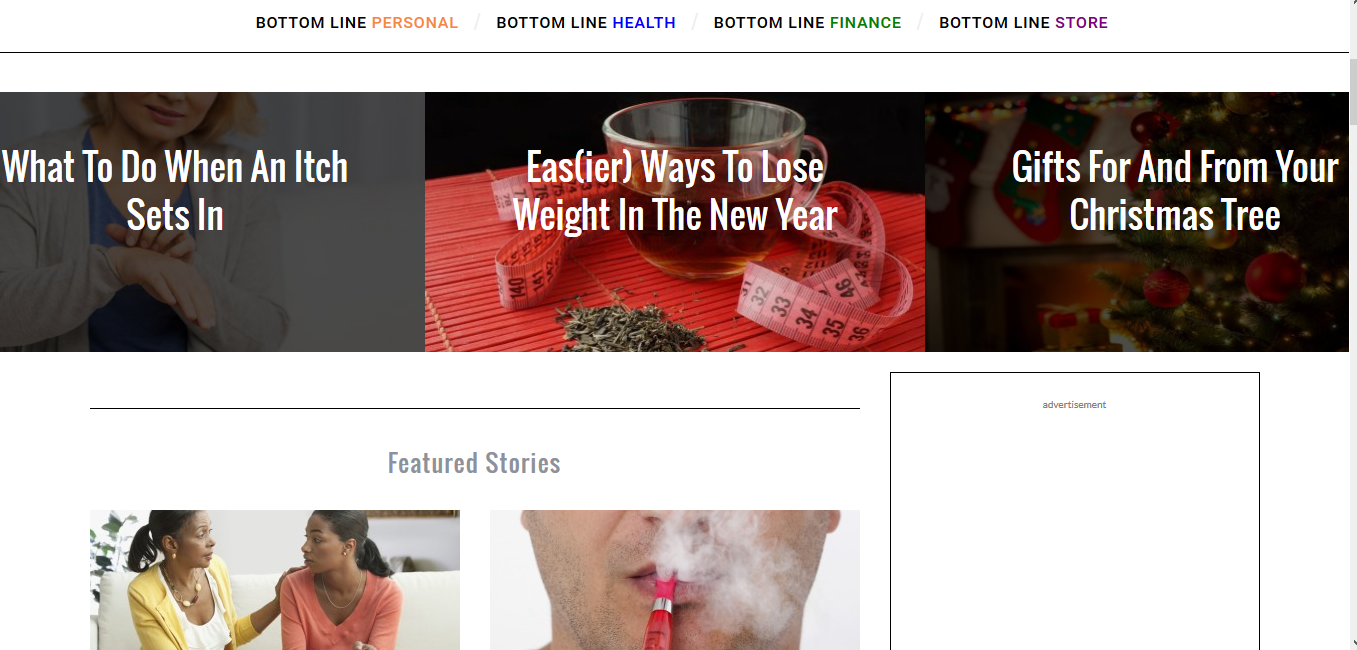 Bottom Line Inc is the online version of Bottom Line magazine- a publication that has been around for over four decades. They tackle life and living topics, divided into personal, health and finance categories.
In this great Conversation With The Experts video, leading podiatrist Dr. Johanna Youner shares her expertise on how to beat toenail fungus. President of Bottom Line Publications, Sarah Hiner, practically asked all the questions on our minds about the condition- and got the expert answers- for us.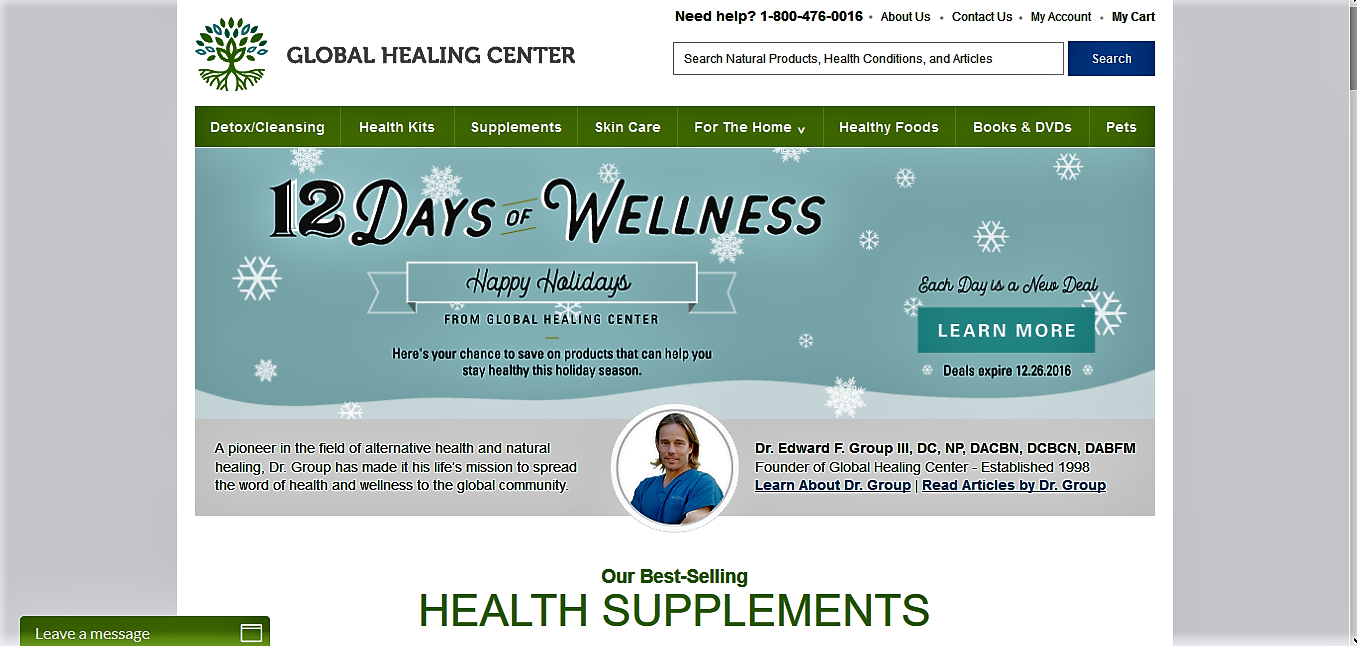 Global Healing Center began as a full time health clinic owned by Dr. Edward Group. The website was established in 1998, when he realized that he wanted to help and reach people beyond the walls of his practice. Now Dr. Group focuses on bringing his wealth of knowledge to people all over the world through the Global Healing Center website.
In the article The Signs of Toenail Fungus: Do you know if your feet are infected?, Dr. Group shared natural remedies and supplements to help cure the condition. A great resource for anyone who want to take the natural route against nail fungus.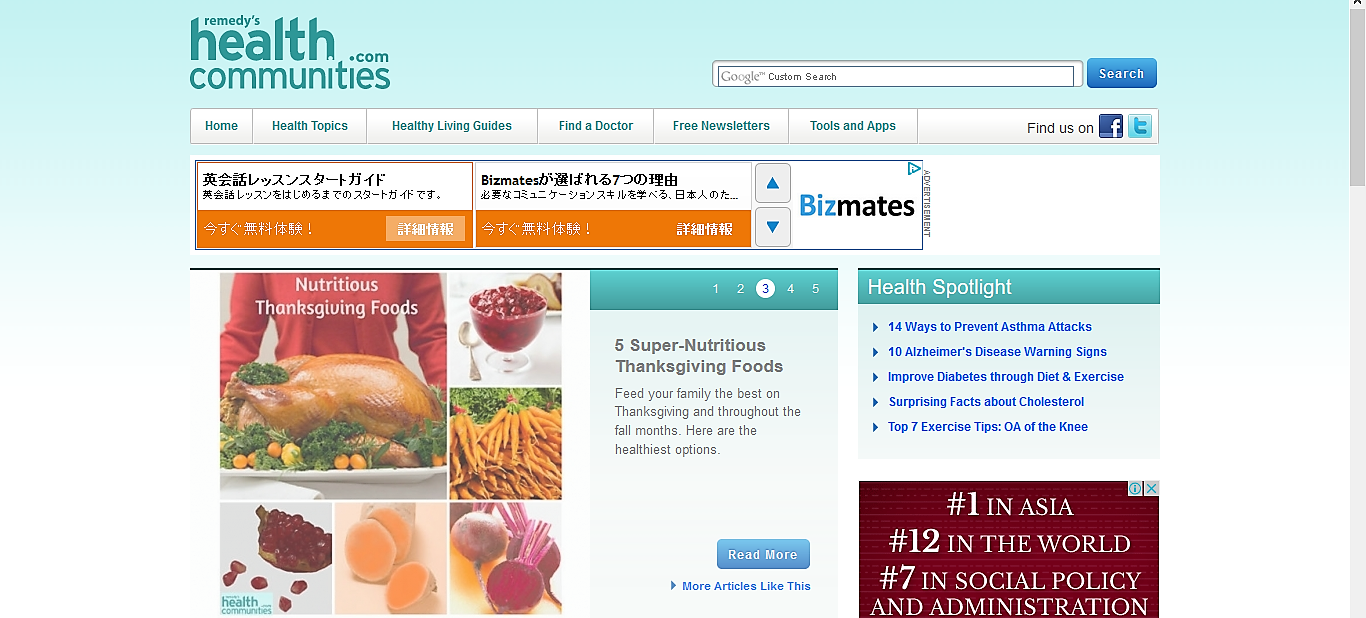 HealthCommunities.com provides various health tools, apps and guides to help you take charge of your well-being. Download their app, the Health Reminder Suite, and never forget to take your medicine, refill a prescription, visit your doctor or even replace your toothbrush.
This comprehensive guide on Onychomycosis takes you on a step-by-step guide in dealing with nail fungus- from home remedies to when it might be time to visit your doctor for more aggressive treatments.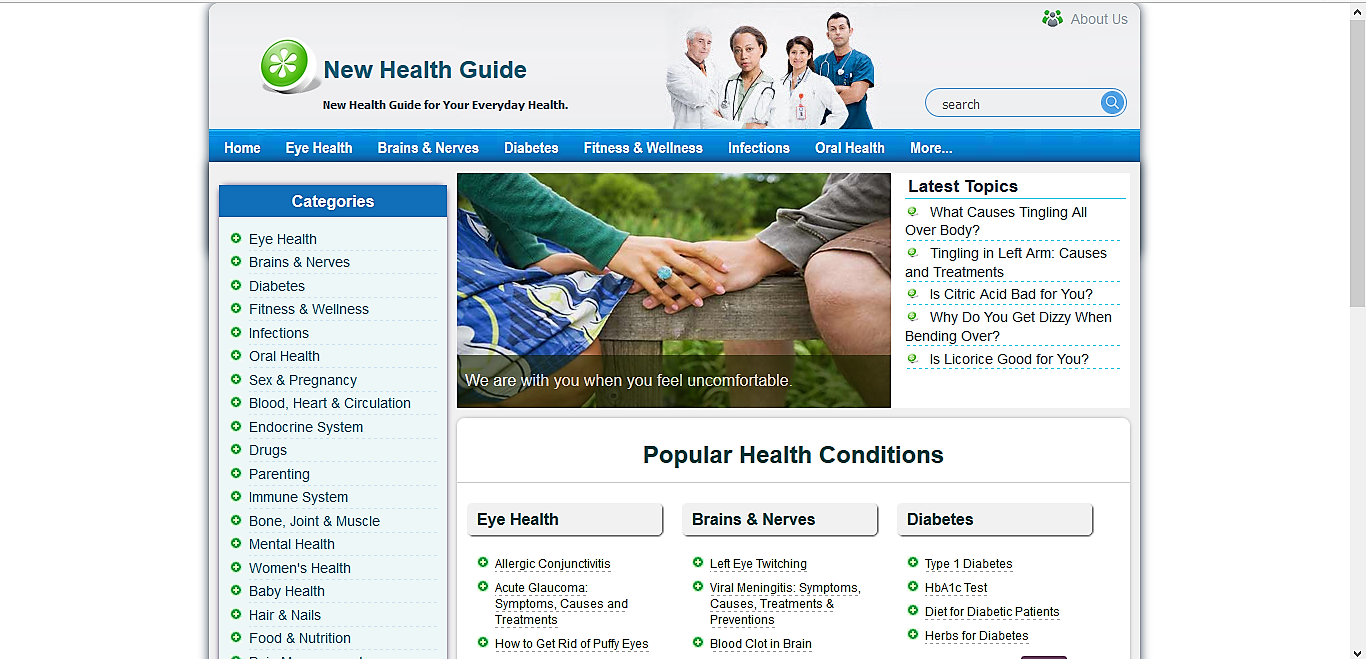 This website aims to help readers live healthier and happier by providing professional knowledge on healthy lifestyles, disease prevention and treatment. Topics are broken down into categories for easier navigation around the site.
Their take on nail fungus, Vinegar for Toenail Fungus, explores how to use vinegar in treating the condition. In case that doesn't work, they list 5 other natural alternatives to try.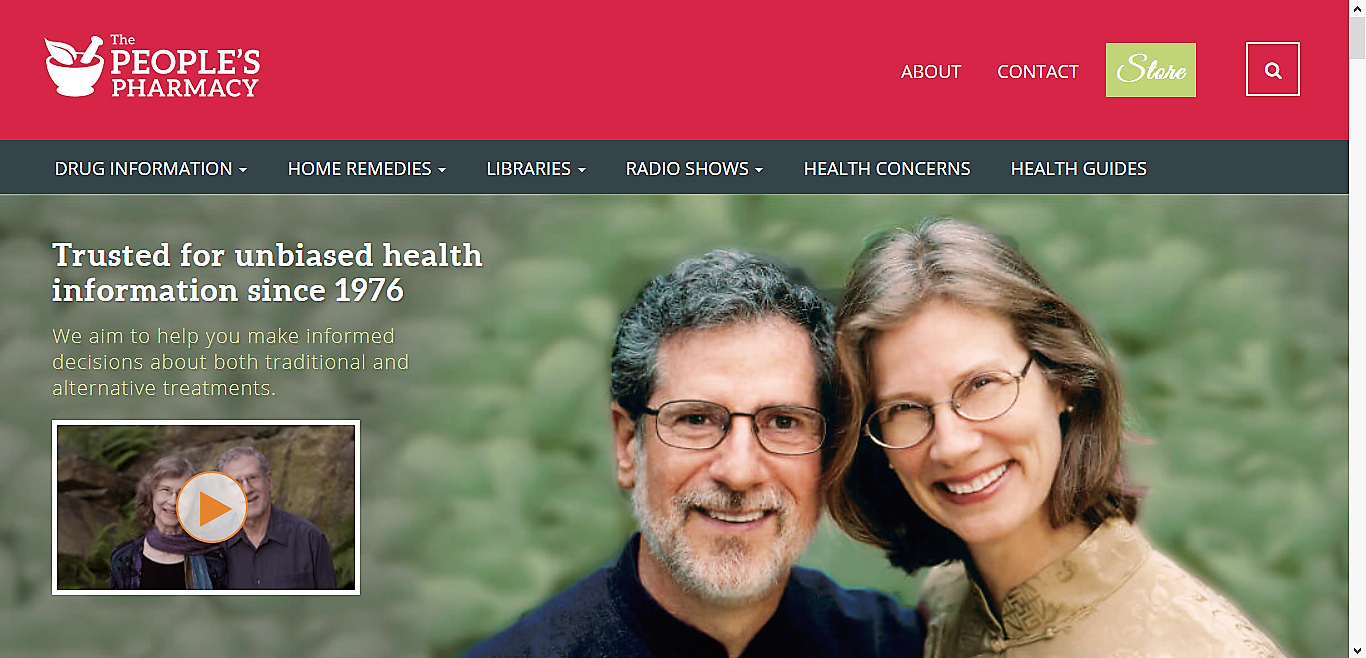 Website owners Joe and Terry Graedon have been teaching, writing and broadcasting information to help people make informed decisions about their health. They compare and discuss medical and alternative treatment options in their blog articles.
Is Nail Fungus Medicine Really Worth Its Weight in Gold? details the costs and effectiveness of prescription medicines and also suggests alternative cures. Be sure to check out the discussion below for more first-hand account from other people. The article rating gives you a good gauge on the usefulness of each resource in the website.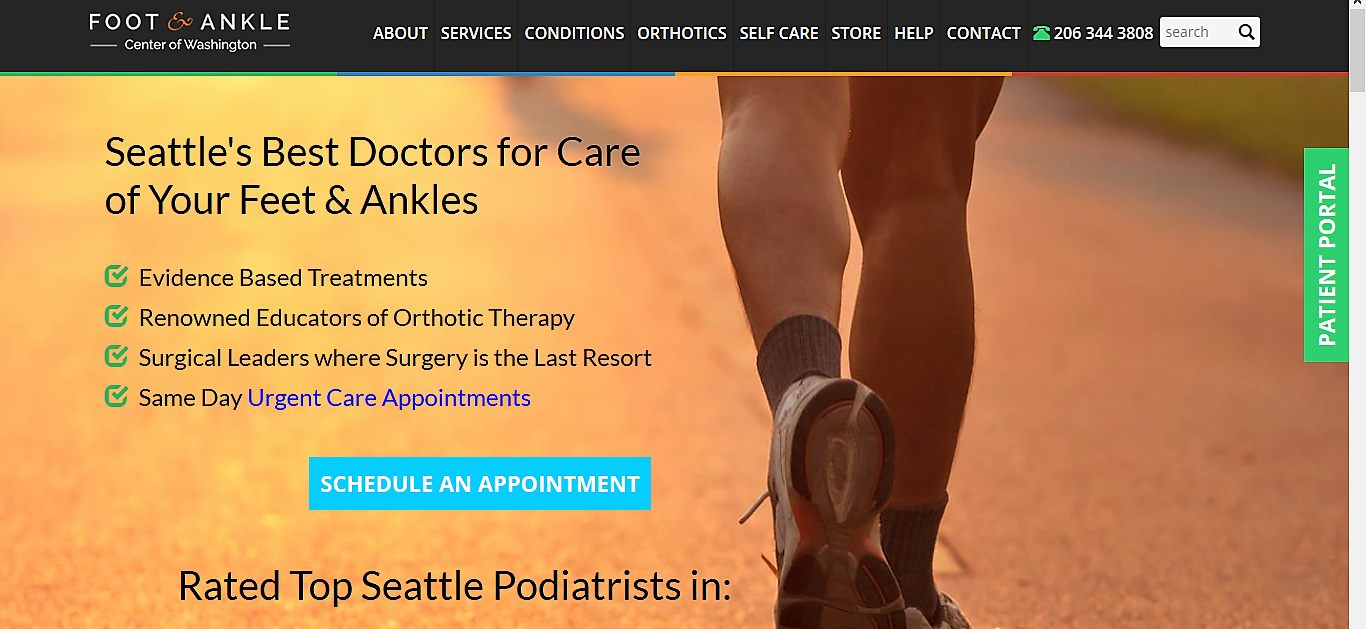 Owned by podiatrists Dr. Lawrence Huppin and Dr. Douglas Hale, the website offers evidence-based advice for all aspects of foot care and diagnosis from routine matters to the most complex. Though based in Seattle, their expert insights can be applied by people in all parts of the world.
True to its title, A Complete Guide to Toenail Fungus Treatment offers comprehensive and detailed information about the various treatment options for nail fungus. They used a great combination of videos and text to communicate the message clearly and even included the projected costs of the available treatments.